The Namibian Challenge
An unforgettable adventure to redefine your limits.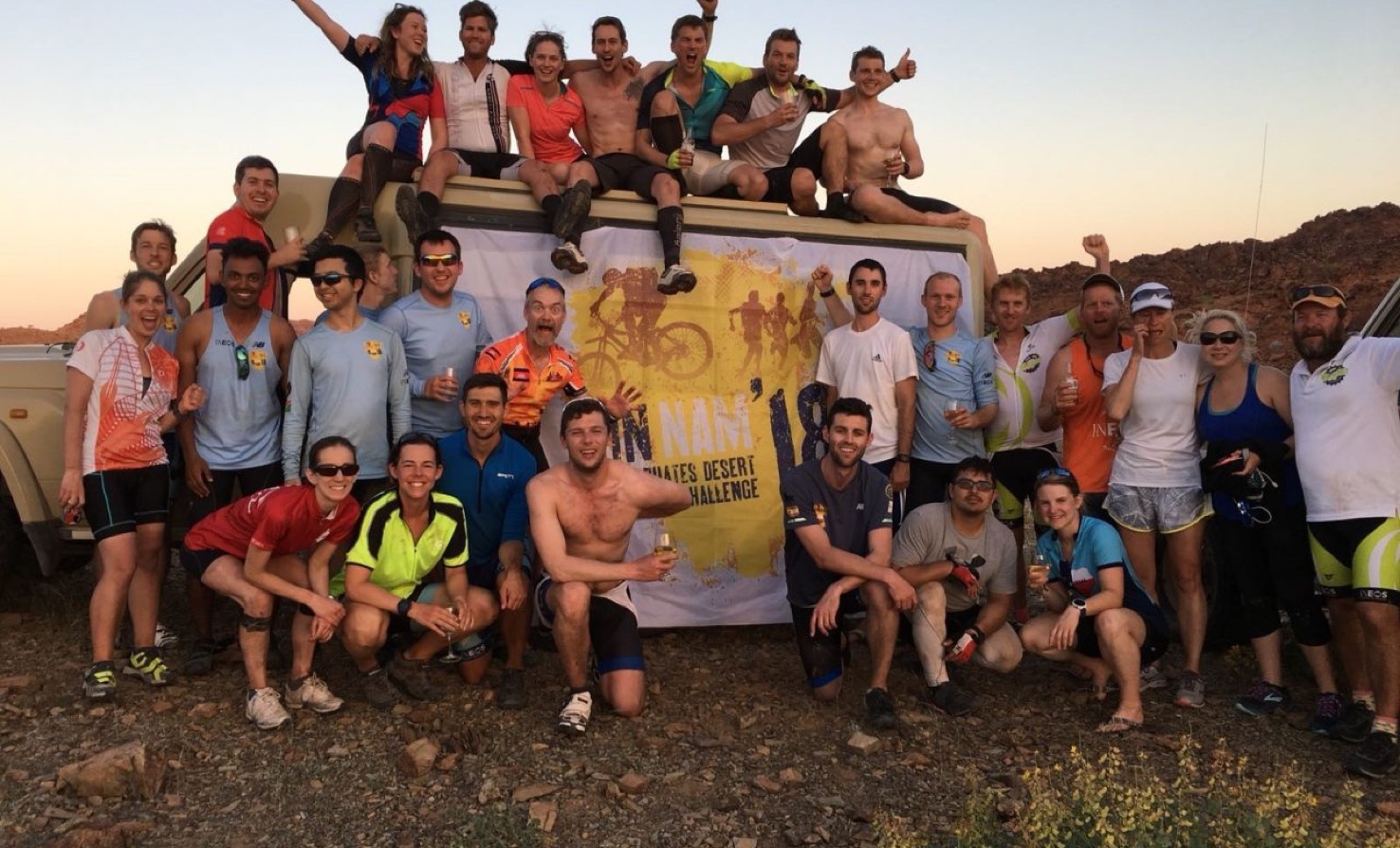 Get ready to go beyond your limits
INEOS' success is built on challenge, seeking new opportunities, and giving our people the scope and accountability to deliver. Safety, Health and Environment is our highest priority, wherever you work in INEOS, so promoting an active and healthy lifestyle across all our employees makes sense. For the right people this creates an exciting and rewarding working environment. If you thrive on a challenge and are prepared to push yourself then we will help you develop further than you can imagine.

Every year, graduates in their fourth year of our programme can choose to participate in a great African adventure.

For six days, you'll be challenged to go beyond your personal limits and test your mental and physical fitness. You'll discover what you're truly capable of as you complete a 320km run, cycle and hike through the Namibian desert. Don't worry, we have developed a comprehensive nine month training programme to prepare you for this unique opportunity of a lifetime.
It has completely changed my life - I am fitter, stronger and my life is fuller. I have met so many people (in and out of work) through my training and I am saying yes to so many new experiences.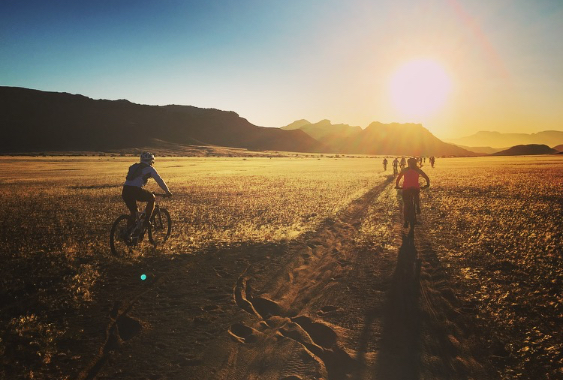 Described as brutal and brilliant
You'll traverse the Skeleton Coast, Damaraland, and Kaokoveld Wilderness areas of Northern Namibia. And in doing so, you'll pass over three ancient volcanic craters, climb Namibia's highest peak and conquer the unforgiving basalt lavas of the Ugab on foot. All in just six days! Yes, it's gruelling but the reward is brilliant.
What our team members said
Ursula Heath, Communications, IN-NAM 2018 graduate
"An absolutely unforgettable trip, in one of the most beautiful places on earth. The opportunity to push our physical limits and redefine what we all felt was possible - let alone enjoyable - in such a gruelling and magical week was second to none, and certainly helped me redefine what I was capable of in so many ways."
Paul Brown, Commercial, IN-NAM 2017 graduate
"A truly life changing event. It is not just the six days of the event itself, but a hard year of training leading up to it that forces a step change in fitness and instils a new perspective on physical and mental challenges."
Michael Savory, Engineer, IN-NAM Graduate 2019
"Participating in the IN NAM program was a once in a lifetime experience. Seldom does a door open, presenting such a rewarding and fulfilling path. After traveling along it, I have been positively transformed in more ways than I could have ever imagined, both personally and professionally."