ENVIRONMENTAL PERFORMANCE UPDATE
---
Since acquiring the Forties Pipeline System (FPS) in November 2017, we have, and continue, to invest heavily in environmental improvements to deliver our ambitious plans for a sustainable future.
We previously announced a £500 million investment in our infrastructure over a fixed period. More recently, in conjunction with other INEOS Scotland businesses, we recently announced the invitation to tender for the next stage of the design of a world scale carbon capture enabled hydrogen production plant and major associated infrastructure. A new investment and a key step in our journey towards Net Zero.
2021 ENVIRONMENTAL PERFORMANCE DATA 1
Our initial 2021 environmental performance data analysis shows a continually reducing trend in emissions to air, land, and water based on previous years' performance.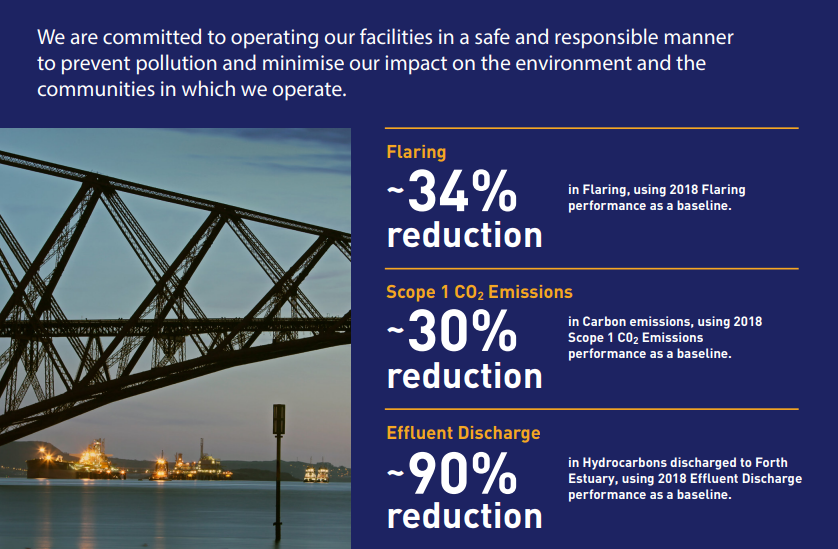 As part of our commitment to minimize our impact on the environment and communities in which we operate, we will publish updates relating to our environmental improvement projects and Net Zero journey throughout 2022.
1 2021 Scope 1 C02 Emissions data will be subject to external verification.
2018 comparison chosen as first full year data set under INEOS ownership.
Condividi questo articolo: