Ethylene Oxide And Glycols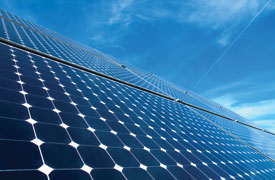 Ethylene oxide (EO) is an important building block for the preparation of a wide variety of EO derivatives. A major part of the ethylene oxide produced by INEOS Oxide is consumed internally for the production of ethylene glycols. Monoethylene glycol (MEG) is the main constituent in PET and polyester fiber production.
INEOS Oxide is the European leader in the production of both ethylene oxide and ethylene glycol. Our EO production is spread across three different production units throughout Europe. These units have leading cost economics, due to economies of scale, state-of-the-art technology, strategic locations, etc. This capacity is supplemented with a large MEG capacity produced in the same world-class assets.
Ethylene oxide is used as a chemical intermediate for the synthesis of a wide variety of EO derivatives such as surfactants, ethanolamines and glycolethers.
Finally, applications for ethylene glycols (MEG/DEG/TEG) include antifreeze, de-icing agents, lubricants, polyester resins and gas drying agents.