Published Date: 28th July 2021
We understand the challenges and recognise the need to "bridge the gap" to Net Zero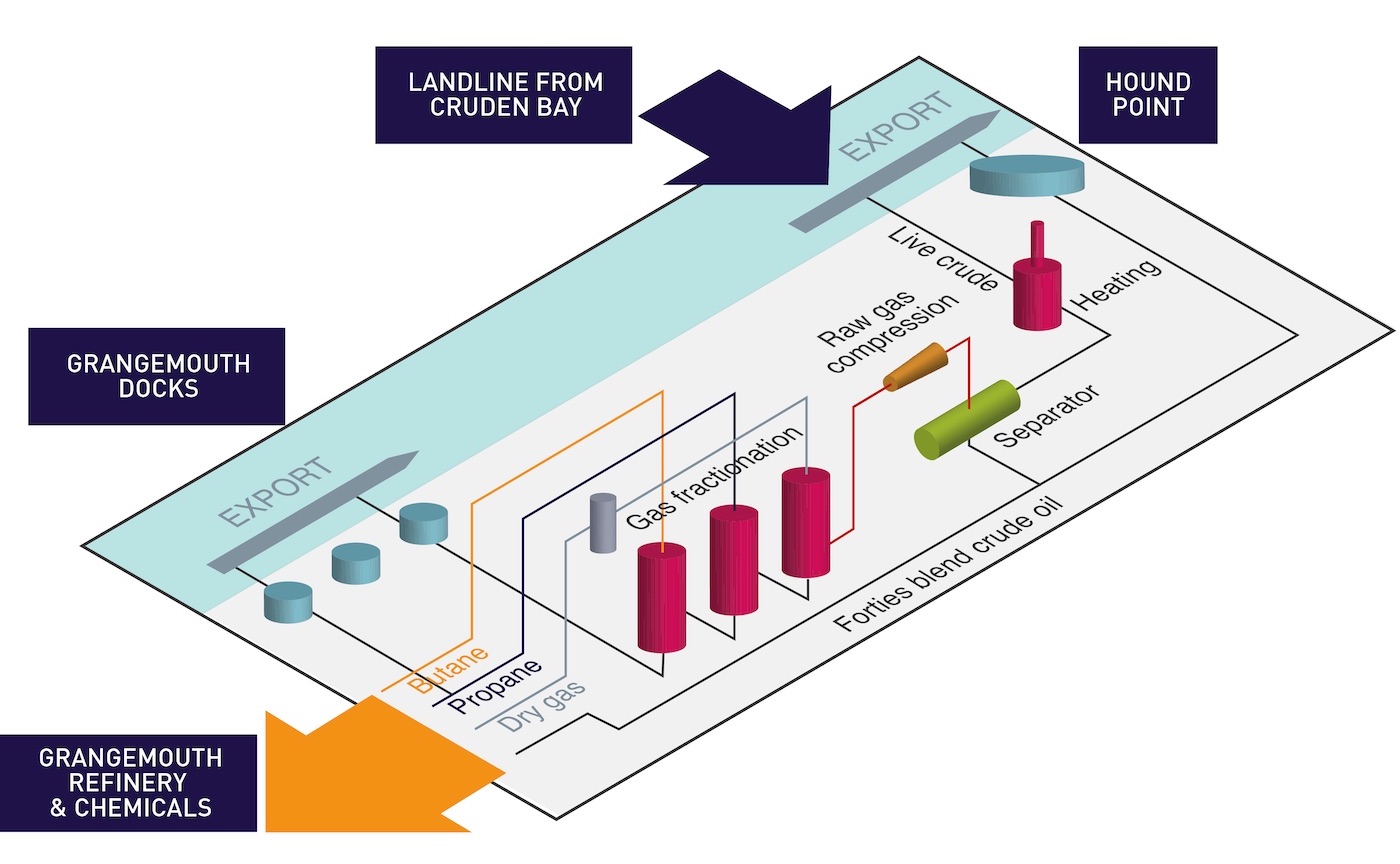 Our track record of innovation and reliability lies at the heart of our innovative capabilities. Even as demand for North Sea crude declines, it remains an essential product for the country and it is our responsibility to ensure that FPS is fit for purpose throughout its lifetime.
With only 1.9% (2020 data) of vehicles on UK roads running on electricity (EVs and Hybrids) and the average age of all vehicles being 8.6 years, it is clear that any "Just Transition" will have to accommodate the demand for conventional fuels for transport as well as heating continuing well into the next decade.
This year, INEOS FPS has spent £75m in a maintenance upgrade undertaken during a 3-week shutdown that is part of a co-ordinated plan by INEOS to invest £500m on the Forties Pipeline System so that it remains safe and reliable to 2040 and beyond as energy systems transition towards a zero emission future. The system shutdown and maintenance upgrades were completed on time and in full. The operation was meticulously planned to integrate new oil-handling systems allowing for more efficient pipeline-cleaning, monitoring and maintenance that will provide operators in the North Sea with the confidence of reliable service and high performance.
---
INEOS FPS CEO Andrew Gardner said of the situation, This is part of our commitment to Net Zero, it's a journey that's already begun and continues to accelerate; the full FPS upgrade work will support 500+ jobs with contractors and suppliers, demonstrating that protecting and improving assets also generates value for the Scottish economy.
This substantial upgrade represents INEOS commitment to invest in improving the quality and operational efficiency of the assets it acquires, thus protecting the environment on land and at sea. These investments future-proof this critical infrastructure facility that will continue to serve Scotland's energy needs for years to come as part of a safe, secure energy transportation network."
We are constantly making progress to reduce our emissions across the FPS facilities to meet our aggressive 2030 and 2045 net zero roadmap targets and the significant part that the FPS business and its infrastructure/pipelines network can play in that transition for our offshore customers.
Gareth Raymond Business Director of INEOS FPS, he gave some more background to the upgrade work, The programme is an integral part of INEOS' "Safety First" approach – in this case ensuring safety and reliability of operations for INEOS staff, our customers, our contractors and for the environment on land, and at sea. The pipeline system is a critical driver of the Scottish economy, and the upgrade investment supports skilled jobs in maintenance and engineering; this project was deliberately scheduled for the early summer period when energy demand is below average and was executed to minimize disruption to business partners, domestic and industrial customers. The work demanded extensive planning and coordination with our multi-disciplinary teams – employees, customers and contractors.
FUTURE EMISSION REDUCTION
As part of the future, planned upgrades / reconfiguration of the FPS processing facilities at FPS foresee the introduction of electric powered gas compressors which will further reduce the energy consumption of the Kinneil site (saving an estimated 100,000 tonnes of CO2e per annum when implementation is complete.)