Published Date: 28th July 2021
As an organisation we are continuing to accelerate our investment in emissions reductions and are encouraged by the progress we have already made. Our plans will ensure a staged and progressive transition to Net Zero across our sites, including Grangemouth – this will cover INEOS O&P UK, INEOS FPS and our joint venture partners in Petroineos.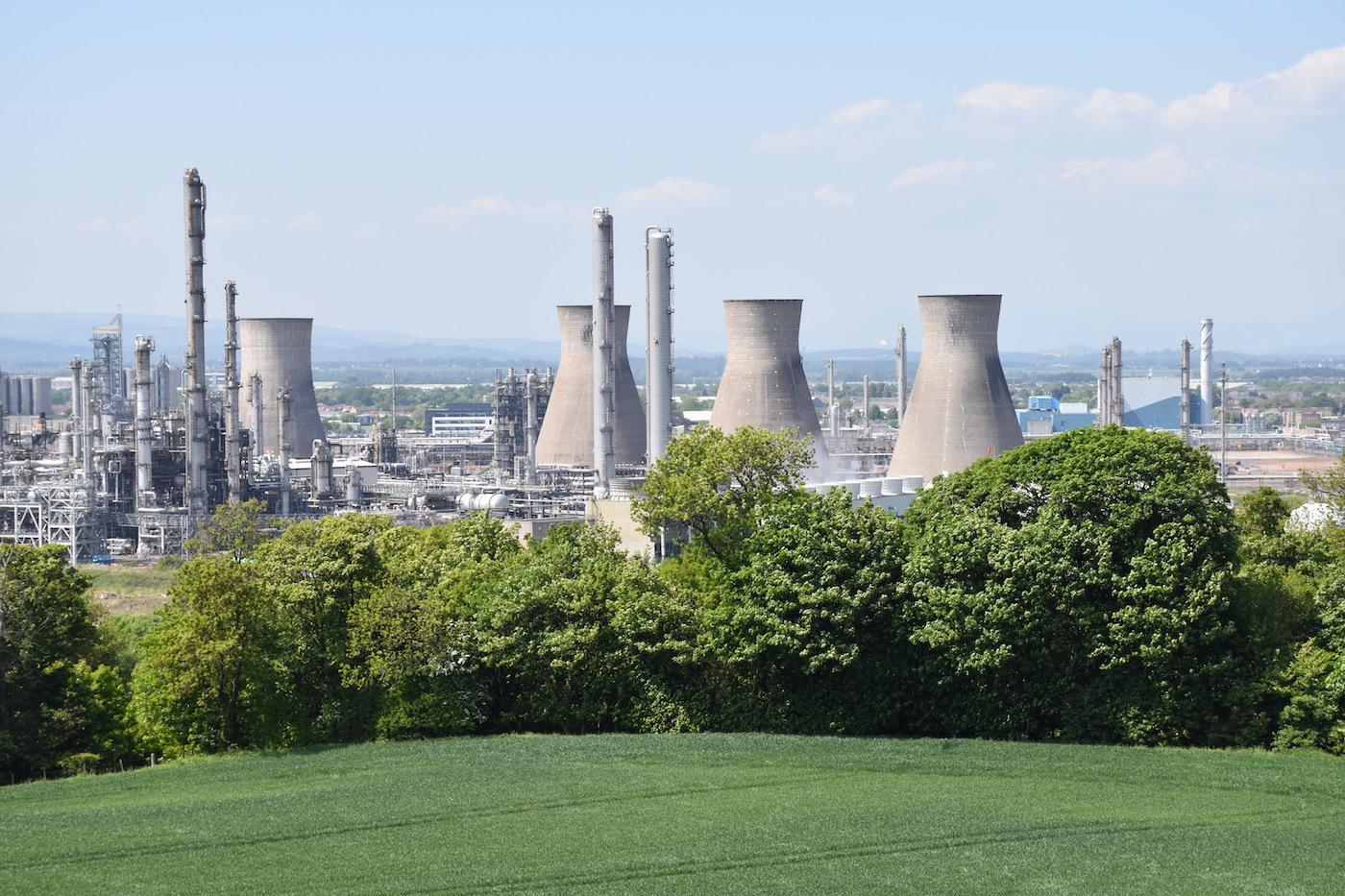 To achieve transition to a net zero end goal, we are taking actions to create meaningful and measurable near and long-term reductions in our climate footprint, whilst at the same time positioning ourselves to take advantage of new opportunities offered by the evolving markets:
Continuous optimisation of current operations – this includes projects such as the FPS Upgrade that was just completed in June 2021, as well as investments in the INEOS O&P UK business, Grangemouth refinery and across the entire site to further improve efficiency and operational reliability.
Investment in energy efficiency across our operations – the New Energy Plant (NEP) due for commissioning in 2023 which will reduce carbon emissions by 150,000 tonnes CO2e per annum. And we continue to study the options for deploying renewable energy sources across our site.
Development of clean hydrogen as fuel – The NEP has already been designed to operate with hydrogen as part of its fuel mix, and we are moving forwards with innovative technology projects to advance the potential of the Grangemouth complex as a major Hydrogen Hub in Scotland.
At Group level, INEOS is already a major producer of Hydrogen. Like others, we foresee the need for a transition journey for Hydrogen itself, building out the infrastructure for a new H2 network initially using 'grey' (fossil fuel derived), before moving to 'blue' (fossil fuel derived + CO2 capture) and ultimately 'green' H2 (bio-derived + renewable energy + CO2 capture) as technology and demand advances.
Capture and use or storage of Carbon Dioxide – INEOS is keen to see this technology succeed at scale and we are partnering with the ACORN project to co-develop its viability and develop our own facilities to become an integral part of the necessary industrial ecosystems that can make CCUS a commercially affordable reality.
Development of new recycling technologies to produce polymer products containing recycled plastic – we already produce polymers that utilise upto 70% Post Consumer Recyclate (PCR) material without compromising the technical performance of the finished end-products when compared to virgin material. Our ambition is to increase the percentage of recycled product even higher and expand the range of applications and markets served.
Investment in new assets to create step change in emissions – we continue to work hard to prevent flaring through improved systems integration and improved on-site analysis. This also creates improved efficiency and economic value, which is good for our business and the environment. In addition, the further installation of additional ground flare systems at Kinneil will further improve our performance.
Use of bio-based feedstocks instead of hydrocarbon feedstocks – our colleagues in Petroineos have already developed and tested E10 compliant fuel blends, B7 biodiesel and are now working as part of an industry consortium to produce Sustainable Aviation Fuel. This is a bold move and a further indication of our continued commitment to the energy transition.
Our programme to develop circular economy solutions continues to explore new opportunities to convert recycled plastic waste to feedstock for our polymer manufacturing operations diverting waste from landfill and replacing the need for fossil-based raw materials. We plan at-scale plant trials later this year (2021).