Charity Projects
As a major company in a critical business sector, our response has been threefold.
First, we implemented extra hygiene, social distancing and other measures to keep our employees safe at work. These also applied to haulage partners and others who needed to come on our sites. Non-operational office-based employees worked from home. As a result, we have successfully operated all our sites throughout the pandemic, ensuring that critical medical, sanitisation and packaging products could continue to be delivered.
Secondly, within days of the start of national lockdowns, and in response to national shortages, we built new plants to make sanitizer products. We then delivered these to hospitals in the UK, Europe and parts of the USA free of charge to see the health authorities through the peak of demand. This initial response has since given rise to a new business in INEOS, INEOS Hygienics.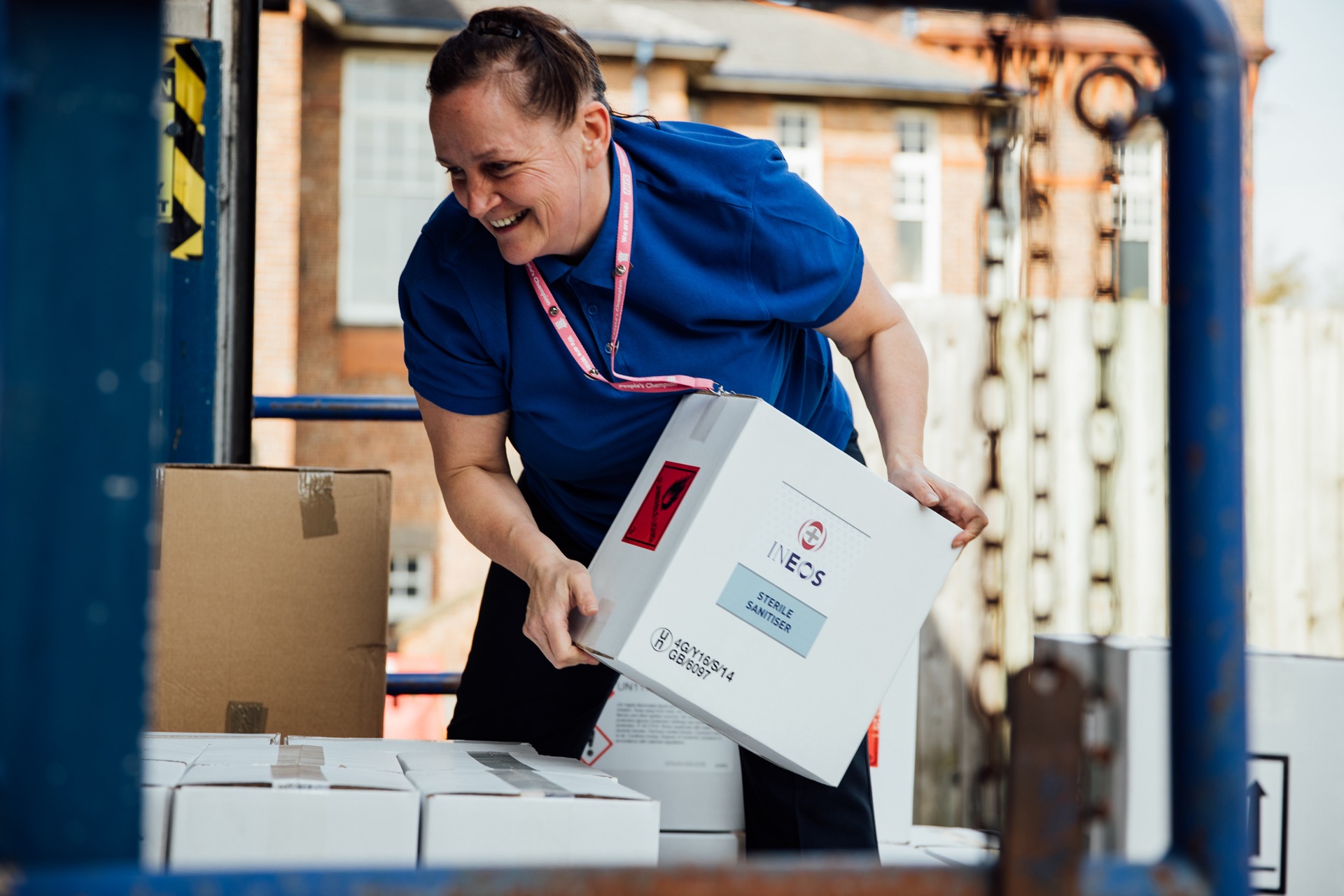 Thirdly, recognising the distress caused by Covid-19 to many people in the communities near our sites, we set up the £1m INEOS Community Fund. We asked our employees to help us identify charitable organisations doing vital work in the communities local to INEOS sites. For example, INEOS Styrolution gave 1,830 Covid-19 care packs to school children and teaching staff from Jinben Primary and Jinben Middle Schools, to help with the safe reopening of schools in the Foshan region (China). In Aberdeen, we donated £10,000 to the charity Instant Neighbour to help provide food parcels, and sustain practical assistance through paid employment and training opportunities. We were in the end overwhelmed by the positive response and proactivity of our sites worldwide, who enabled us to commit the full £1m funding within 3 months, to support 159 projects in urgent need in 15 countries.