Avalympics is a non-profit organisation that offers a wide range of sports to mental or physically disabled people in and around the community close to our Geel site. These athletes can choose to train and compete in any of 14 sports including G-bicycle racing, an event that is coordinated by INEOS operator at Geel, Gert Verbiest. "We call it G-cycling" said Gert. "It all started three years ago during the annual 'Ride Together' activity where I was asked to assist in developing cycling activities. We received a donation of 10 racing bikes because not everyone had one, along with team cycling outfits with included our motto 'just sports together.' And we were away!"
"We started to give cycling training, twice a month on the former F1 race track in nearby Zolder. Our goal was to teach our cyclists to ride as a team, shifting gears, building confidence and competing in time trials."
Since then, G-cycling racing has come a long way. The highlight was definitely the climbing of the Mont Ventoux (France) last year. Six G-bikers were selected for this activity and all of them reached the top. Talk about pushing out frontiers and rising to the challenge!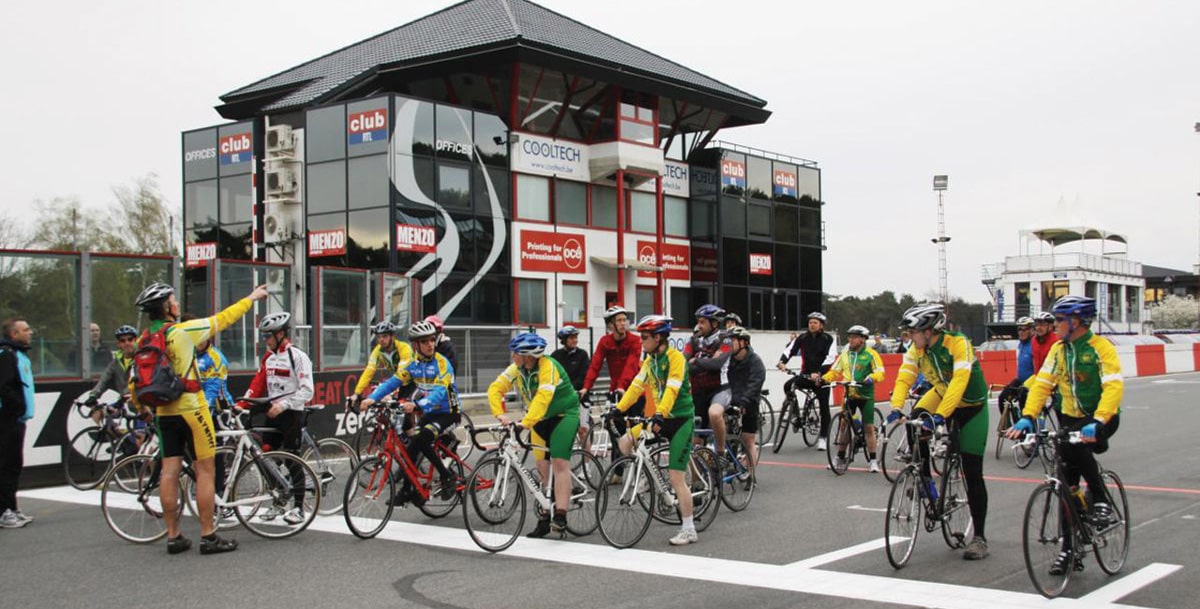 This season Gert helped to organise two tours from Geel to Xanten in Germany, a distance of 160 km. The average speed of competitors varies between 10 km/h and 39 km/h. Finishing first or last is not important. Everyone finishes in style, hands up in the air, proud of their results.
"It is a uniquely rewarding experience working with these athletes and I feel incredibly privileged", Gert concludes. "It is so nice to do this with people that are so grateful and who simply enjoy every minute of these activities. All this is only feasible thanks to the sponsorship of many people and organisations, among them INEOS Olefins & Polymers in Geel".
It you want to know more about Avalympics please visit their website: www.avalympics.be