Feluy Belgium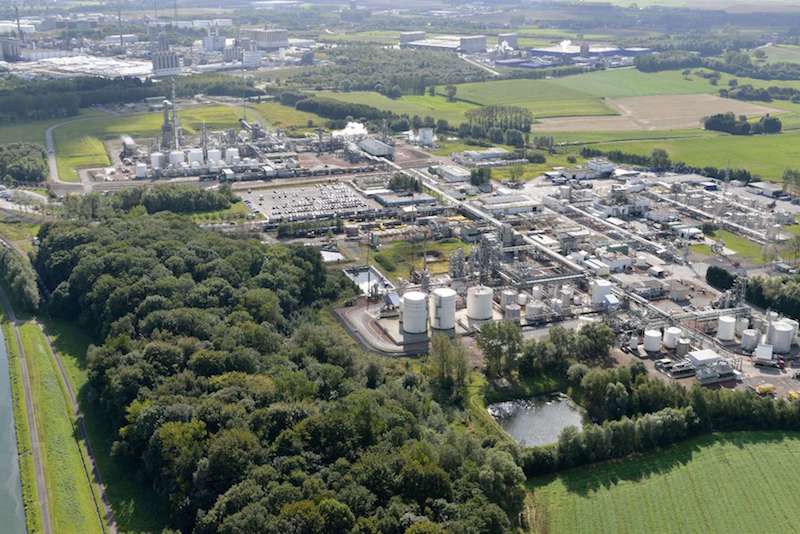 INEOS Oligomers' Feluy plant, located just south of Brussels in Belgium, is the largest Western European producer of linear alpha olefins (LAOs) and the largest European producer of polyalpha olefins (PAOs). Its first operation unit was built by Ethyl Corporation in 1976. In 1991, the PAO unit started its 35,000 tons production, followed one year later by the LAO unit producing 200,000 tons.
In 2000, the LAO production capacity was increased to 300,000 tons, and the PAO production capacity was increased to 70,000 tons.
The Feluy site subscribed to the principles of "Responsible Care" in the early 90s and, with some neighbouring companies founded the "Safety and Environment Commission of the Feluy industrial area". This Commission also includes representatives of local communities, local and regional authorities, associations of environment defence & protection. Its aim is to promote dialogue, exchanging constructive ideas and ways to protect environment and prevent risks.
The plant has been quality certified to ISO 9001 since 1990 and re-certified to version 2000 in 2004. It was also certified to ISO 14001 – Environment – in 2001, and successfully re-certified in January 2005.
In December 2004, INEOS Feluy received the Green House Gas Emission Authorization from the Environmental & Natural Resources Direction of the Walloon Authorities. This permit has been delivered based on quotas assigned by the Government in respect of the Kyoto Protocol which was implemented on 1st January 05.
The site is part of Essenscia, the Belgian Chemical Federation which completely endorses the « Business Charter for Sustainable Development » from the ICC (International Chamber of Commerce).
INEOS Feluy SPRL
ZONING INDUSTRIEL NORD - ZONE C
7181 FELUY - BELGIUM
How to get there by air:
Directions to Brussels-Zaventem
The airport is located about 60 km north of Feluy: www.brusselsairport.be
Directions to Brussels South Charleroi Airport
The airport is located at about 30 km west of Feluy: www.charleroi-airport.com
How to get there by road:
Directions from Brussels Airport
Take direction RE (ring east) "Liège - Namen"
Then follow "Charleroi - Bergen (mons) - Parijs (paris)"
You join the E19 "Bruxelles - Paris"
Take direction "Paris - Mons"
Exit feluy n°20
Turn right - direction Ronquières Feluy Zone C
After the white bridge, turn left
You pass the bridge over the canal
The entry of Ineos Feluy is immediately on your right