INEOS Enterprises has published its 2022 sustainability report.
---
INEOS Enterprises has published its 2022 sustainability report. The report is specific to Enterprises businesses and showcases the Enterprise portfolio of companies, products, facilities' sustainability initiatives as well as our decarbonisation roadmaps.
Ashley Reed, CEO INEOS Enterprises said: "As a global chemical manufacturer, we are committed to thinking innovatively about ways to secure a liveable future for our planet and the generations to come. We know that for our business and our world to thrive tomorrow, we need to act today. Although Enterprises relies heavily on the production of materials, as an entrepreneurial and innovative organisation, we are making substantial financial commitments to transform our operations and secure a sustainable and profitable future."
Some of the key highlights of the INEOS Enterprises sustainability report include:
The INEOS Enterprises roadmap to deliver net zero emissions by 2050 has, to-date, delivered a 12% reduction in CO2 emissions against our 2019 baseline.
The increasing use of bio-based and bio-attributed feedstocks around Enterprises businesses.
Our contribution to biodiversity improvement at the Ashtabula Pigments facility and the benefit to the local community and schools.
The Hygienics business introduction of 100% recyclable bottles and 100% biodegradable wipes.
The report has been produced in conjunction with Ernst and Young and both the narrative and the data within the report have been cross-referenced to the GRI sustainability standards as well as UN sustainability development goals.
Click the image below to download the INEOS Enterprise 2022 Report: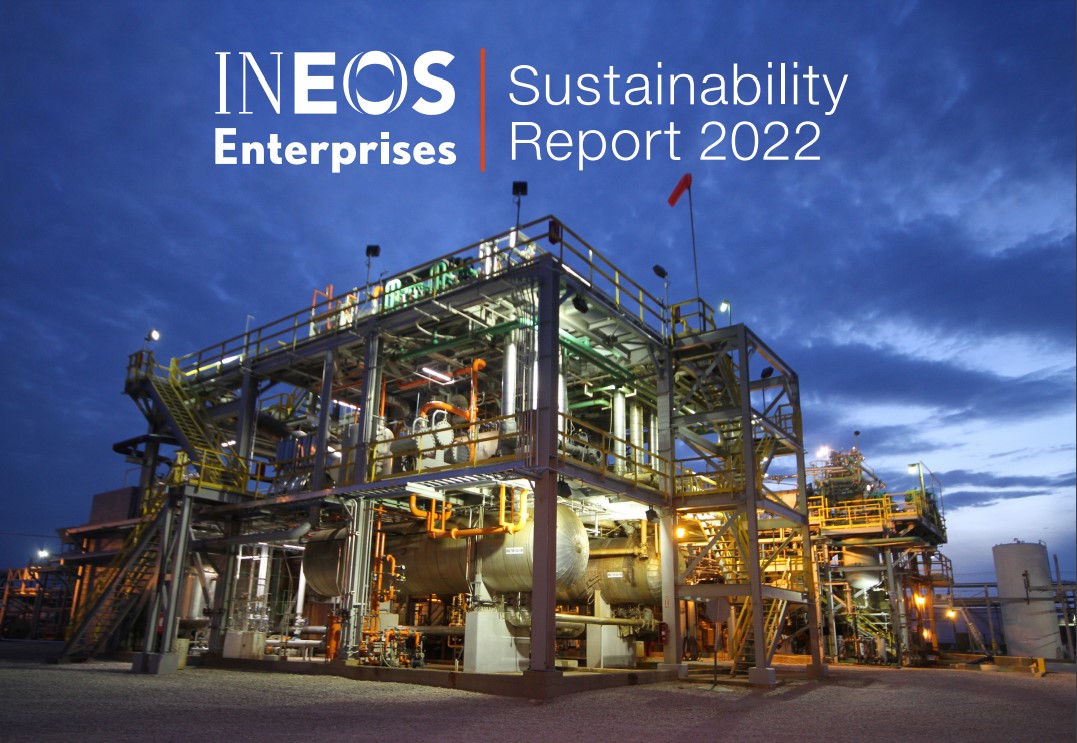 ENDS
Del denne artikkelen: