INEOS Sulphur Chemicals
Spain's Largest Dedicated Manufacturer of Sulphuric Acid and Oleum. Our production site is in Bilbao in Northern Spain.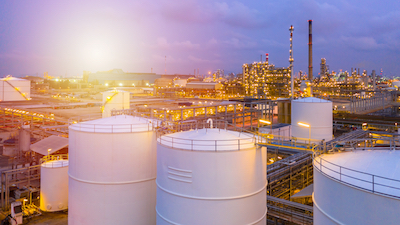 ABOUT SULPHUR CHEMICALS
On August 2nd 2021, INEOS Enterprises announced completion of the sale of its Sulphur Chemicals business to International Chemical Investors Group (ICIG). The sale includes the Bilbao plant, which will now become part of the WeylChem Group of companies, owned by ICIG. The site combines state-of-the-art technology with electricity co-generation to produce sulphuric acid in a range of concentrations from 80% to 98%. In addition to the business offers specialized Sulphur chemicals including oleum 20% and molten Sulphur, serving a broad spectrum of industries. The plant in Bilbao uses Sulphur obtained from the desulphurisation processes of Refineries as a raw material. The heat generated in the process is used for the production of steam which is used to produce electric power.
WeylChem Bilbao S.L.U.