INEOS Sulphur Chemicals
Spain's Largest Dedicated Manufacturer of Sulphuric Acid and Oleum. Our production site is in Bilbao in Northern Spain.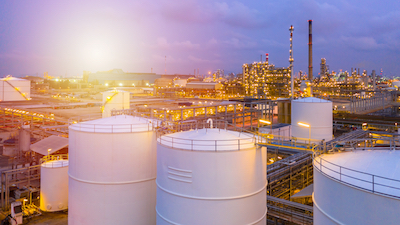 ABOUT SULPHUR CHEMICALS
Built in 2011 it is the newest sulphuric acid plant in Spain and combines state-of-the-art technology with electricity co-generation. In our facilities, we produce sulphuric acid in a range of concentrations from 80% to 98%. We also offer specialized Sulphur chemicals including oleum 20% and molten Sulphur, serving a broad spectrum of industries. The plant in Bilbao uses Sulphur obtained from the desulphurisation processes of Refineries. Using this Sulphur as a raw material, sulphuric acid is produced. The heat generated in the process is used for the production of steam in the recovery boiler and subsequently electric power. INEOS Enterprises continually invests in new product development and maintenance of our world-class sulphuric acid manufacturing facilities to ensure outstanding reliability, high-quality products, and exceptional service to our customers.