A BRITISH gymnast, who won a silver medal at his very first international competition, is gunning for victory at the 2019 World Championships in Tokyo.
Iain Foster was just 16 when he produced the performance of his life to finish second at the Tumbling and Trampoline World Championships in the Bulgarian capital Sofia.
"He had only qualified for the final in eighth place in the afternoon session, but he then put out a run that evening that I had never seen before to win the silver medal," said his father Brian, Director of INEOS Property and INEOS Aviation.
Tumbling coach Anne Bidmead said Iain, now 17, regularly trained at Basingstoke Gymnastics Club and was known for his amazing power on the track.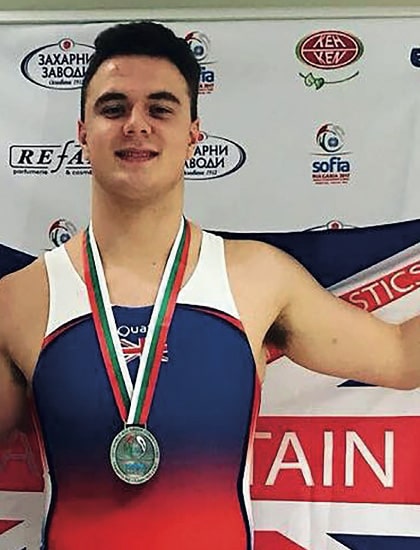 But his talent had been spotted many years ago before that when, as a three-year-old, he started attending the club's weekly gymtots sessions.
At five, he was invited to join the boys' artistic development squad, and began training twice a week. His coach was then international tumbling gymnast David Roy-Wood.
Soon he was training four days a week and started to win medals on the floor and vault in regional competitions, finally competing in his first national competition at eight.
Rugby became more of a passion when he went to secondary school but it was his continued involvement with gymnastics which gave him deceptive strength and speed – and earned him a place in the Hampshire Rugby Squad.
"His PE teacher used to say that Iain loved running through people," said Brian.
That speed and strength also led to a change of direction in the world of gymnastics.
"They thought he would be more suited to tumbling," said Brian.
And they were right.
In just his second season, he qualified for the two-day British championships in Liverpool – and finished sixth. A year or so later he is now a world medallist.
Iain is now juggling the demands of studying A-level chemistry, biology and history while he considers higher education options that could best develop his gymnastics career.
"He has sensibly put rugby to one side for the immediate future," said Brian.