The perception of apprenticeships may finally be changing for the better in many countries. Germany, though, has never lost sight of their importance, and, as such, is the envy of the world.
OVER the years apprenticeships have fallen in and out of favour in many countries.
But as a business, INEOS has never underestimated their importance.
Apprentices are seen as an integral and valuable part of the team from day one.
"I cannot imagine us not running an apprenticeship scheme here," said Dr Anne-Gret Iturriaga Abarzua, Head of Communications at INEOS in Köln, Germany. "They are so integrated and so essential to our future."
Germany, though, as a country is world-renowned for its job training schemes.
Andrea Hain is head of training at INEOS in Köln.
"Over the years apprentices have become even more important to our future success," he said. "And their importance is growing."
In September, 65 young people – handpicked from a starting line-up of about 1,400 applicants – began their apprenticeships at INEOS Köln.
Of those, 12 are being trained for ASK Chemicals in Hilden, Momentive Performance Materials in Leverkusen, Kiel in Dormagen and AkzoNobel in Köln.
Three others are being trained to one day qualify for vocational training for later education.
"Our requirements are high and the training is intensive, but our team of trainers help in so many areas so that they all can achieve their full potential," said Andreas.
"Today we have 240 young people who are in training – more than ever before," said Andreas.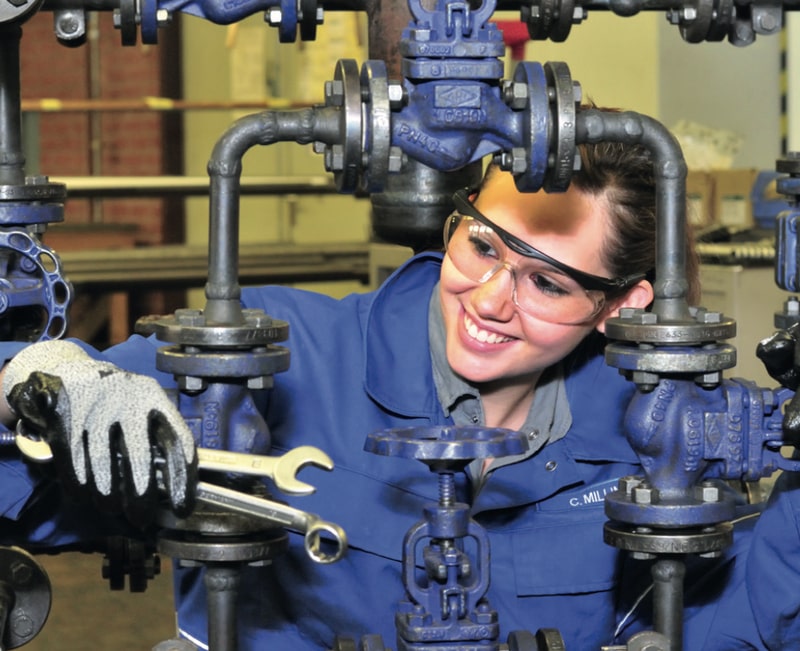 Germany is now well versed in attracting and keeping the very best apprentices – and other countries, including the UK and the US, are looking to replicate its job training model.
"We have had a lot of interest from other countries wanting to learn from us," said Anne-Gret. "We're almost 20 years ahead."
In the UK, apprenticeships have, over the years, fallen in and out of favour with many businesses.
But it's a scenario that Germany does not understand.
"It doesn't make sense to hop on and off this scheme," said Anne-Gret. "It doesn't work and that kind of approach has probably harmed manufacturing in the UK over the years."
INEOS, though, wherever it operates in the world, has always tried to buck the trend – and seen apprenticeships as invaluable for both the company and the young person.
In September another 10 top-class Modern Apprentices – chosen from hundreds – joined INEOS' O&P site in Grangemouth, Scotland.
"They offer one of the best apprenticeships in Scotland and I wanted to be part of that," said Alex Burnett who was 16 when he applied to be a process technician last year.
Fellow apprentice Euan Meikle, 19, is training to become a process operator. He quickly learned that INEOS seeks to recruit the best.
"I was told to treat my apprenticeship as a four-year interview so they can be sure they got the right guy," he said.
Euan, Alex, and the five other apprentices are now a year into their apprenticeship.
Over the remaining three years, they will earn as they learn, working at INEOS' plant while studying for the SVQ and HNC in engineering at Forth Valley College.
It's a partnership that works well and is valued on both sides.
"As well as their expertise in understanding the skills we need, Forth Valley College also understands the business that we are in and that's important," said a spokesman for INEOS.
What INEOS was seeking in each apprentice for its Grangemouth site was someone with an interest in science and technology-based subjects and a practical, hands-on approach to problem-solving.
Apprentice Aaron Baxter was among those taken on last year. He is already dreaming of owning his own home and believes with INEOS' help, he will not only be able to buy it, but he will also learn valuable skills for life.
"I am hoping to be able to use my skill set to do jobs around the house," he said.
In the same week that the 10 INEOS O&P UK Modern Apprentices joined the company, six apprentices started their careers with Petroineos, Scotland's only crude oil refinery.
They too will combine academic studies at Forth Valley College with practical experience.
"I was one of the lucky ones to have been given this amazing opportunity to work for one of the biggest engineering companies in the UK last year," said Andrew Wilson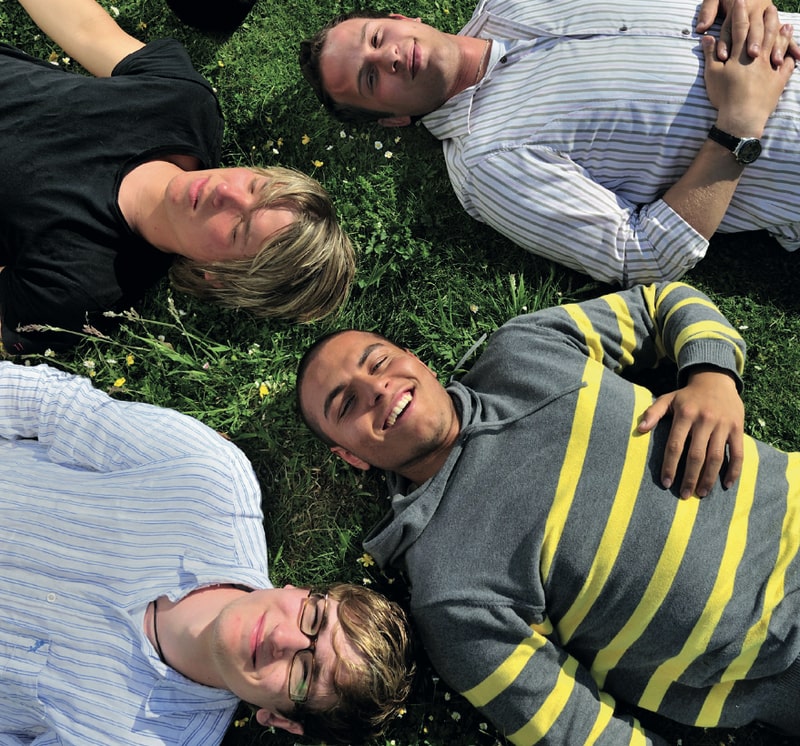 Seeds Sown in Primary Schools
INEOS in Köln started looking for its stars of the future about 10 years ago – in primary schools.
It began talking to teachers about the importance of inquiry-based science education to excite the minds of children aged six to twelve.
INEOS hopes those early seeds will soon bear fruit.
But INEOS did not just talk to teachers. It adopted and drove the TuWaS! programme, a method of teaching that forces children to ask questions rather than receive ready-made answers and one that is now successfully run in 130 primary and secondary schools.
Dr. Anne-Gret Iturriaga Abarzua, communications manager at INEOS in Köln, has been involved from the outset.
"We really believe that these partnerships formed in 2008 will help us as a company, as an industry and also as a developed industrial country to attract young people – especially girls – who are curious, enthusiastic and motivated to make the world a better place through science," she said.
INEOS in Köln is the biggest financial supporter in the Rhineland sponsoring almost half of the schools which have adopted the TuWaS! programme.
Teachers attend a one-day seminar during which they are taught the natural science and technical experiments first. They then return to the classroom, armed with a school year's worth of experiments and the confidence to teach them.
In addition, INEOS employees act as ambassadors, bringing relevance to the school curriculum by welcoming the children to their sites or visiting them in the classroom.
So far the TuWaS! programme has trained 2,500 teachers and, hopefully, inspired 74,000 children to consider a science-based career.
Anne-Gret addresses STEM Professionals in Go Back to School webinars about the need for companies to show young people how exciting life can be working in the science industry.
"We need to be the role models for tomorrow," she said. "And TuWaS! is a fabulous way to do that. From four schools in 2007, we have now reached 130 schools."