From exploration, aviation and motorsport to catwalks across the world and a firm favourite among the great and good.
Belstaff has been synonymous with adventure ever since it was founded in 1924 by Harry Grosberg and his father-in-law Eli Belovitch, who traversed the globe in search of innovative technologies. And that label has stuck.
LITTLE may be known about Eli Belovitch and his son-in-law Harry Grosberg but their names will forever be linked to one of the most iconic clothing brands in history. For Belstaff, now owned by INEOS, owes its origins to those two men who set up a business in Stoke-on-Trent in 1924 – the same year that explorer George Mallory vanished on Mount Everest.
Had Mallory lived, he too would probably have become a fan of their waxed cotton, breathable, waterproof jackets. For although chiefly designed for motorcyclists, Belstaff quickly became the adventurers' brand of choice. And it's a label that stuck.
Pioneer Amy Johnson wore a Belstaff jacket when she became the first woman to fly solo from England to Australia in 1930. Mountaineer Chris Bonington sported Belstaff gear when he made the first ascent of 'The Ogre', a steep, craggy and challenging 23,901ft peak in Pakistan's Karakoram range. And British Army officer Lawrence of Arabia's tunic of choice was a Belstaff 'colonial coat'.
In fact, over the past 95 years, Belstaff has kitted out some of the most daring people the world has ever seen, including Communist revolutionary Che Guevara who was shot dead by a soldier in Bolvia in 1967.
"Belstaff is, at its heart, a brand for those who want to push the limits," said creative director Sean Lehnhardt-Moore.
The Trialmaster waxed-cotton jacket that Che Guevara – and others – wore is still made by Belstaff today.
When it was introduced, it was designed to survive the harsh weather and riding conditions of the Scottish Six Days Trial. First to put it to the test was 18-year-old Sammy Miller who went on to wear Belstaff in more than 1,000 races and has a line of jackets named in his honour.
But it is perhaps actor Steve McQueen who should be credited for widening Belstaff's appeal.
He sported a Belstaff jacket in the classic, 1963 wartime film, The Great Escape and soon after it began to gain cult status among the rich and famous.
Today Belstaff jackets have been seen on the backs of Ewan McGregor, Kate Moss, Will Smith, David Beckham, Angelina Jolie, Johnny Depp, Brad Pitt and Hilary Swank.
And they have appeared in a host of Hollywood films including Mission: Impossible III, The Curious Case of Benjamin Button, Wall Street 2, Harry Potter and The Half Prince, and Eastern Promises.
INEOS Chairman and Founder Sir Jim Ratcliffe said, when INEOS bought Belstaff in 2017, that he wanted to champion iconic, prestigious British brands.
"We have a lot in common," he said. "We are British, we are entrepreneurial, straightforward, adventurous and most importantly, we are successful."
---
Steve McQueen
An American actor nicknamed The King of Cool. His anti-hero persona developed at the height of the counter-culture of the 1960s and made him a top box-office draw during the sixties and seventies.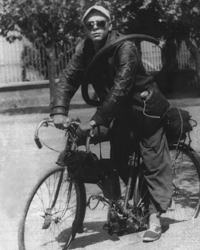 Ernesto "Che" Guevara
An Argentine Marxist revolutionary, physician, author, activist, guerrilla leader, diplomat and major figure of the Cuban Revolution.
Amelia Earhart
An American aviation pioneer and author. Earhart was the first female aviator to fly solo across the Atlantic Ocean.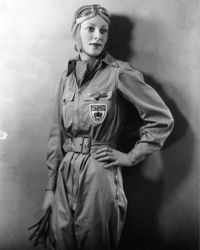 Doreen Evans
One of the leading female racing drivers of the 1930s. Doreen Evans was the youngest child in a motor-racing family whose business, the Bellevue Garage in Wandsworth, was a leading MG agency.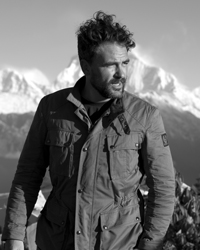 Levison Wood
British Army officer and explorer, who was known for his extended walking expeditions in Africa, Asia and Central America.
David Beckham OBE
English former professional footballer, the current president of Inter Miami CF and
co-owner of Salford City.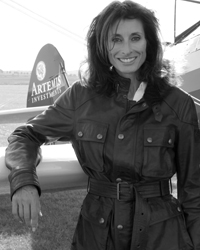 Tracey Curtis-Taylor
British aviator who has organised and piloted multiple flight expeditions with historic aircraft across Asia, Europe, Africa, Australia and America.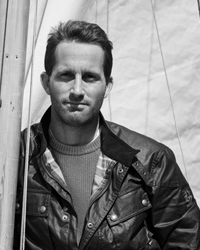 Sir Ben Ainslie
One of the most successful sailors in Olympic history. He won medals at five consecutive Olympics from 1996 onwards, including gold at the four Games held between 2000 and 2012.