INEOS buys historic Swiss football club, Lausanne-Sport
---
INEOS to buy Lausanne-Sport, one of Switzerland's most established football clubs.
The acquisition aligns with INEOS' continuing investment in youth and community sports in Lausanne and Canton Vaud.
INEOS gives full backing to manager, Fabio Celestini, and his staff.
David Thompson, CEO INEOS Football SA, says, "INEOS is excited about taking this major step into top-class football as part of our wider commitment to encourage youth sport in Lausanne and Canton Vaud. We hope and expect that this new investment in the team will take Football Club Lausanne-Sport forward to further success, and we see no reason why this could not mean playing in Europe."
____________________________________________________________________________
INEOS today confirmed that it has purchased what is believed to be one of Europe's most established football clubs. FC Lausanne-Sport, is currently 6th in the Swiss Super League. INEOS have already given their full backing to Manager Fabio Celestini and his coaching staff as it heads the board of this historic team.
The move comes after many years of investment by INEOS in youth and community sports in Canton Vaud where the company has the headquarters of many of its businesses.
When INEOS first located its office in Rolle in 2010, it began to build close links to the community near to its offices in Canton Vaud and Lausanne. Part of this ambition was reflected in its sponsorship of Lausanne Hockey Club (LHC) which helped the club to reach its goal of moving from Series B to Series A. INEOS also encouraged investment in the academy structure of L4C (The youth teams for LHC) to give opportunity to younger players.
INEOS' involvement in local youth sports has also given it a first-hand appreciation of the passion of the Vaudoise fans at all levels in the sporting leagues. A move into football is the next logical step.
As sponsor of Team Vaud Football since 2013 and of Team Vaud Feminin since 2017, INEOS has established close links with junior football in Canton Vaud. In addition, INEOS is finalising plans to establish two African Football Academies, one in Botswana and the other in Namibia. These will enable the development of local junior players between the ages of 12 and 18, with the better players being given the opportunity at the ages of 17-18 to move to Lausanne and join the Team Vaud academy for two years. Discussions are well underway with the Botswanan and Namibian Governments and FAs, all of whom are fully supportive of the project.
The African academies will operate to provide development from three key perspectives: sport, education and welfare. The same philosophy will be used for those students who come to Switzerland. Education and social welfare will be key to the daily routine, along with football and fitness. Linking the African academies to the Team Vaud structure should provide obvious mutual benefits for both, providing an opportunity for progression through to professional Swiss football.
The opportunity to acquire FC Lausanne-Sport accelerates and supports these plans. Layering a professional football club, with a focus on youth development, on top of the academy programme provides a full development opportunity for players, both Swiss and African alike.
INEOS believes that Lausanne Sport has the potential to develop to the top of the Swiss league and has set out its ambition of qualifying for European football. INEOS has been impressed by the potential delivered to date through Team Vaud and looks forward to further enhancing the success based on junior player development and close links with the community.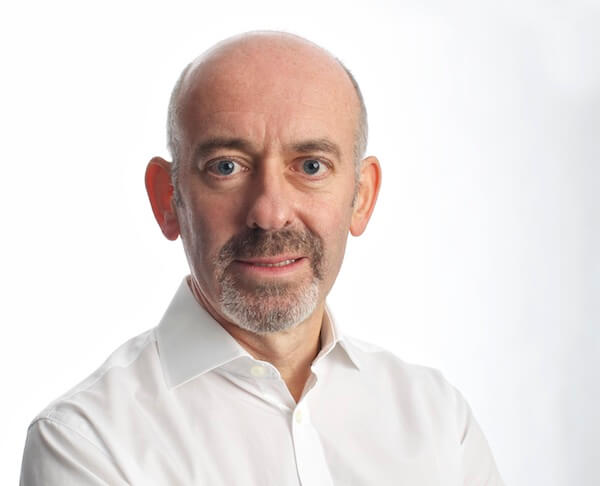 David Thompson, CEO of INEOS Football SA said, "Working in close partnership with the management team behind Lausanne Hockey Club, we have helped achieve its goal of moving from Series B to Series A. We think that the same potential exists for FC Lausanne-Sport and its junior teams. We see no reason why in time they should not qualify for European football providing a golden opportunity to help develop junior players from the local area and from our new academy programme in Africa."
Alain Joseph, the current owner and President of FC Lausanne Sport said: "The Presidency of Lausanne Sport, and its ownership has been for me a great responsibility and a great honor. But after six seasons as vice president and more than four years as President of Lausanne Sport the time has come for me to pass the baton."
"I may have owned the club but it belongs to everyone who loves it; to its fans, demanding and faithful, to its sponsors, partners, players and the staff. And so it is a great responsibility and privilege to find a new owner for the club that will live up to your expectations."
"I strongly believe that INEOS is undoubtedly the best possible owner going forwards. They have the ambition, the drive the vision and commitment that is needed to take the club to the next level."
The deal is now subject to approval by the Swiss Football League. This process can take between two to four weeks.
The acquiring entity is INEOS Football SA, which is a direct subsidiary of INEOS AG it is not part of the IGH SA group.
ENDS.
Media contacts
Yannick Fankhauser (LS Vaud Foot) 078 915 84 45 or 021 804 10 70 yf@gcmsa.ch
Richard Longden (INEOS) 0041 21 627 7063 or 0041 7996 26123
Andrew McLachlan (Media Zoo) 020 7384 6980 or 07931 377162
Joseph Wade (Media Zoo) 020 7384 6980 or 07758 074 576
Note to editors
About David Thompson CEO INEOS Football SA.
David graduated from Oxford University in 1981 with a degree in Chemistry. He has held roles across business management completing an MBA at Cranfield Business School in 1990/1. He has been CEO of many multi-million CHF businesses within INEOS. He is a keen rugby fan and more recently converted to hockey since moving to Switzerland in 2010. David is a long term supporter of Mansfield Town in the English league 2!
About INEOS
INEOS is a leading manufacturer of petrochemicals, specialty chemicals and oil products. It has 18 businesses, with a production network spanning 105 manufacturing facilities in 20 countries. From paints to plastics, textiles to technology, medicines to mobile phones - chemicals manufactured by INEOS enhance almost every aspect of modern life. we produce sales of around $40bn and EBITDA of €4.3bn. Its products make a significant contribution to saving life, improving health and enhancing standards of living for people around the world. https://www.ineos.com
About INEOS in Rolle.
INEOS moved to Canton Vaud in 2010, where a number of its businesses with a combined turnover of over CHF 20 bn, have their headquarters. The company employs around 110 people in Switzerland – located in Rolle and Sins, located between Zug and Lucerne.
We are committed to Canton Vaud and to the local community, with a preference to support youth sports across the region.
Share this Article: