Team INEOS Launches Ahead of Tour De Yorkshire
---
This is the first time that Sir Dave Brailsford, Team INEOS team principal and Sir Jim Ratcliffe, founder, and chairman of INEOS, have spoken publicly about the change of owner.
INEOS has acquired Tour Racing Ltd from Sky and 21st Century Fox and has committed to honouring all existing commitments to riders, staff, and partners.
Sir Dave Brailsford says, "This is a momentous day for the Team, our fans and cycling in general. We are all hugely excited about the future with INEOS at the helm."
---
VIDEO
Team INEOS officially launched at a major press conference held today at The Fountaine Inn in Linton, with Sir Dave Brailsford, Team INEOS team principal and Sir Jim Ratcliffe, founder and Chairman of INEOS, in attendance.
INEOS are now the sole owners of Tour Racing Ltd (the team's holding company) signifying a fresh start following the conclusion of Team Sky's decade long ownership by Sky and 21st Century Fox.
The launch also marked the official unveiling of the Team's new kit for the remainder of the 2019 season, with four-time Tour de France champion Chris Froome showcasing Team INEOS' new colours at the event.
Tomorrow, the Team race in its new black and burgundy colours for the first time as Team INEOS at the Tour de Yorkshire.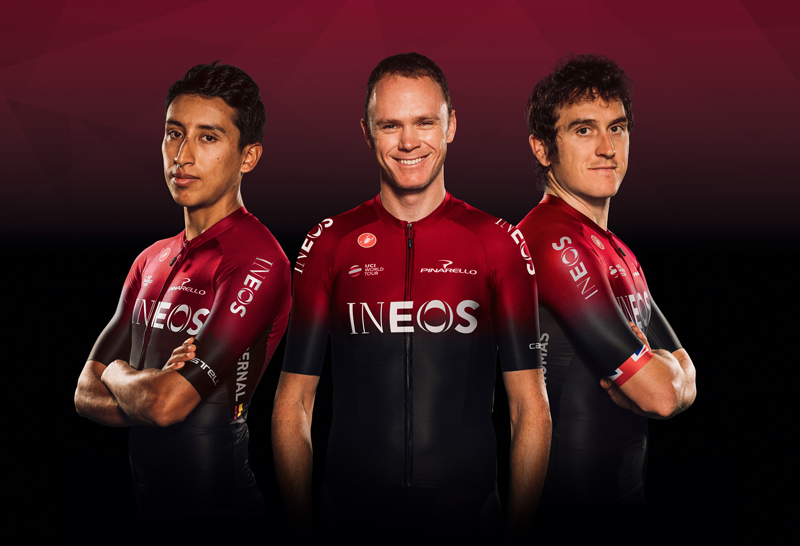 Sir Jim Ratcliffe says, "INEOS believes that individuals can excel when challenged and great teams can achieve extraordinary results. We see the same belief and commitment in Team INEOS. Sir Dave Brailsford and the team share our vision and values."
INEOS believes that being physically active is essential to health and wellbeing. Throughout its history, it has supported youth sports groups. More recently investing significant amounts in grassroots community projects to professional sport.
INEOS currently owns INEOS Team UK, the British challenger for the America's Cup, and the Swiss football club, Lausanne-Sport. It has always taken a strong interest in youth sports and supports children's running charities including The Daily Mile and GO Run For Fun, which encourages millions of children to become active through running.
Sir Jim Ratcliffe adds, "Part of our interest in sports is to help encourage health and fitness in children and adults. Cycling is a great way to get fit together with easing congestion and pollution in city environments and I want Team INEOS to continue to play its part in getting more and more people to enjoy cycling, both as a leisure activity and a sport."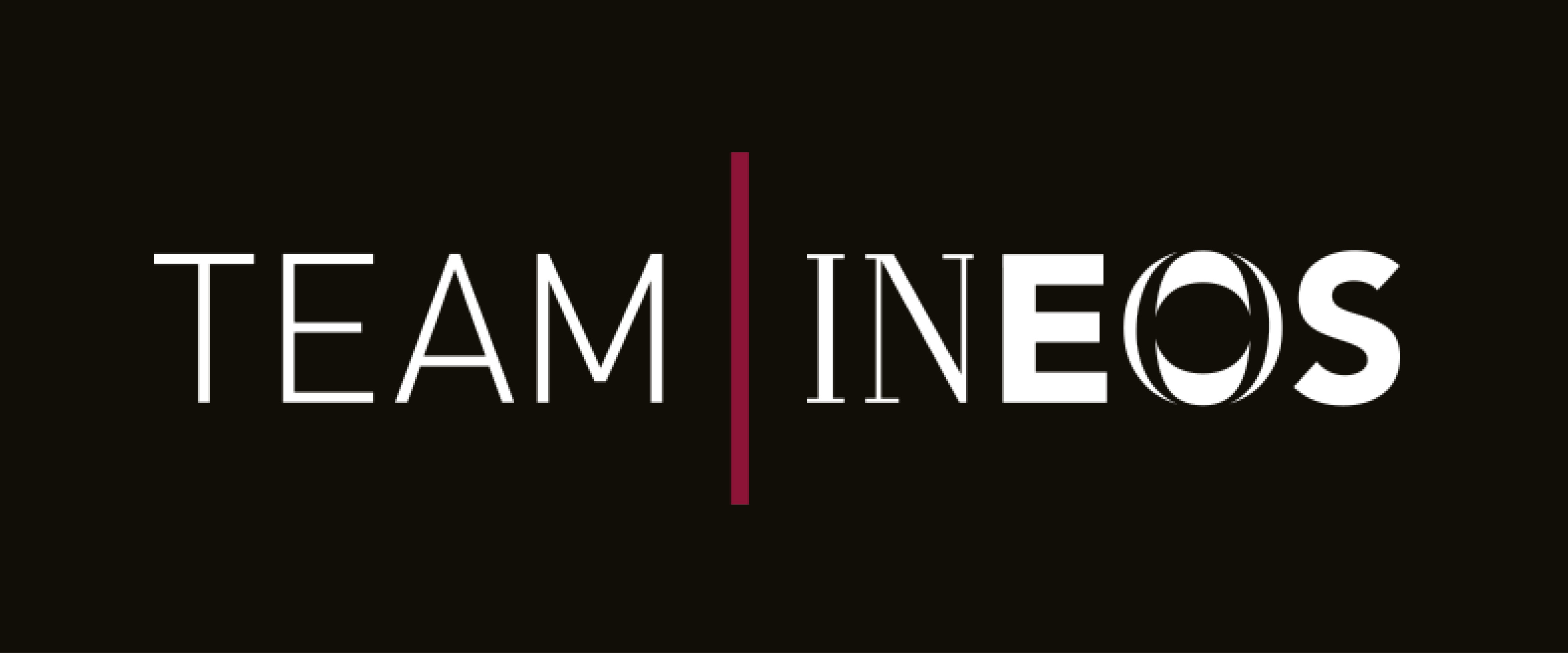 ENDS.
Media contacts:
Richard Longden (INEOS) +41 (0)799 626123
Ian Taylor (Team INEOS) +44 (0)7583 678494
George Solomon (Team INEOS) +44 (0)7590 964847
Søren Sliwa (Team INEOS) +44 (0)7583 058553
Andrew McLachlan (Media Zoo) +44 (0)7931 377162
Joseph Wade (Media Zoo) +44 (0)7758 074576
Chris hall (Media Zoo) +44 (0)7739 571634
Share this Article: