Products
INEOS' 36 businesses produce a huge variety of products relating to and used in oil & gas, chemicals and polymers.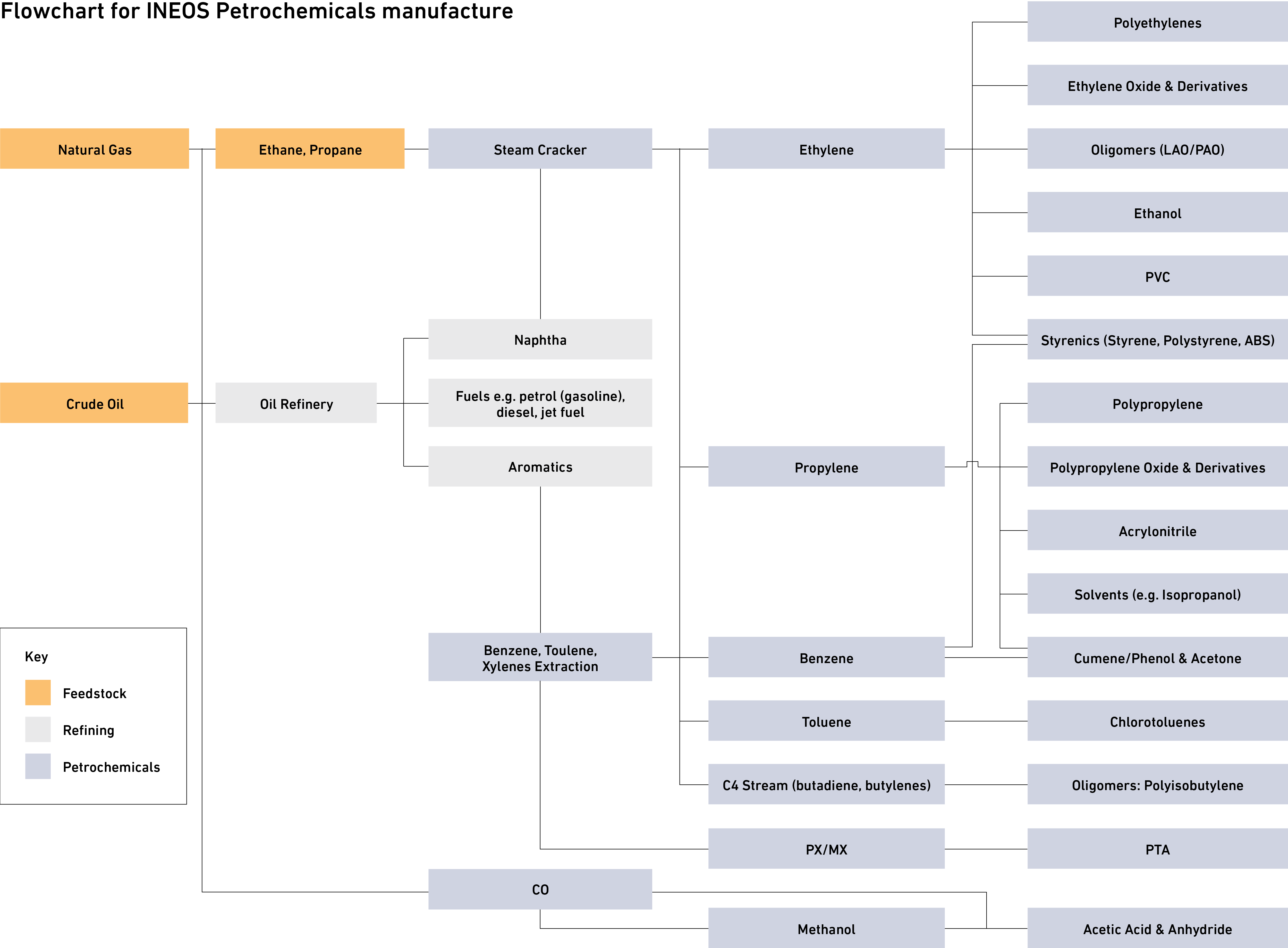 INEOS products make a significant contribution to saving life, improving health and enhancing standards of living for people around the world. Our businesses produce the raw materials that are essential in the manufacture of a wide variety of goods.
Learn More
PRODUCTS
INEOS is the largest producer of many polymers, linked petrochemical products such as polyethylene and polypropylene.
Read More
PRODUCTS
We all depend on oil and gas. With the steady demand for energy, oil and gas will be essential for many decades to come.
Read More