341,681 kilometres for charity
---
With the INEOS Tour de France Challenge, INEOS challenges all employees every year to get on their bikes for charity. Teams who cover as many kilometres each day as the riders in the Tour can then donate €1,116 (£1,000) to a charity of their choice.
The 29 Belgian INEOS teams cycled a staggering 341,681 kilometres in total, good for second place in the INEOS country classification and, above all, a lot of support for various charities.
In Zandvliet, for example, the five teams from INEOS Styrolution covered almost 20 times the distance of this year's Tour de France. With 66,221 kilometres on the clock, they donated the combined 5,000 euros to Beyond The Moon, which organises holidays for families with a seriously ill child. The cheque was handed over at the end of August in the INEOS Styrolution gym.
For the local team at the INEOS Inovyn site in Jemeppe-sur-Sambre, the INEOS Tour de France Challenge also ended on a very positive note. The site finished in the top 10 of the rankings, and a member of the team took 3rd place on the podium in the women's polka-dot jersey.
Team captain Etienne Claisse: "I was pleasantly surprised by the team's performance. A lot of them got out on their bikes every day during the challenge. With the same number of riders, we surpassed the performances of 2022. An additional objective for Jemeppe's second participation was to finish in the top 10 and also to beat the British. We achieved the first goal, but just missed out on the second. But it's only a postponement." You don't have to be a great sportsman to take part, he stresses: "All the kilometres count, and the idea behind this challenge is to encourage staff to get moving more."
The INEOS Inovyn Jemeppe team has made a donation to Re-source, a non-profit organisation that aims to improve the quality of life of cancer patients - and those around them - during and after treatment. The donation will be used directly to support 'restorative' projects through cycling.
Colleagues at many other sites also got on their bikes for charity. Employees were able to support Berrefonds, Bring a smile and Warriors against cancer, among others.
Two Belgian INEOS teams finished in the top-10, with one from INEOS Styrolution Zandvliet in fifth place (and the captain in second place for the yellow jersey) and the INEOS Inovyn Jemeppe team in ninth place. A colleague from INEOS Aromatics Geel in turn snatched the polka dot jersey. Impressive!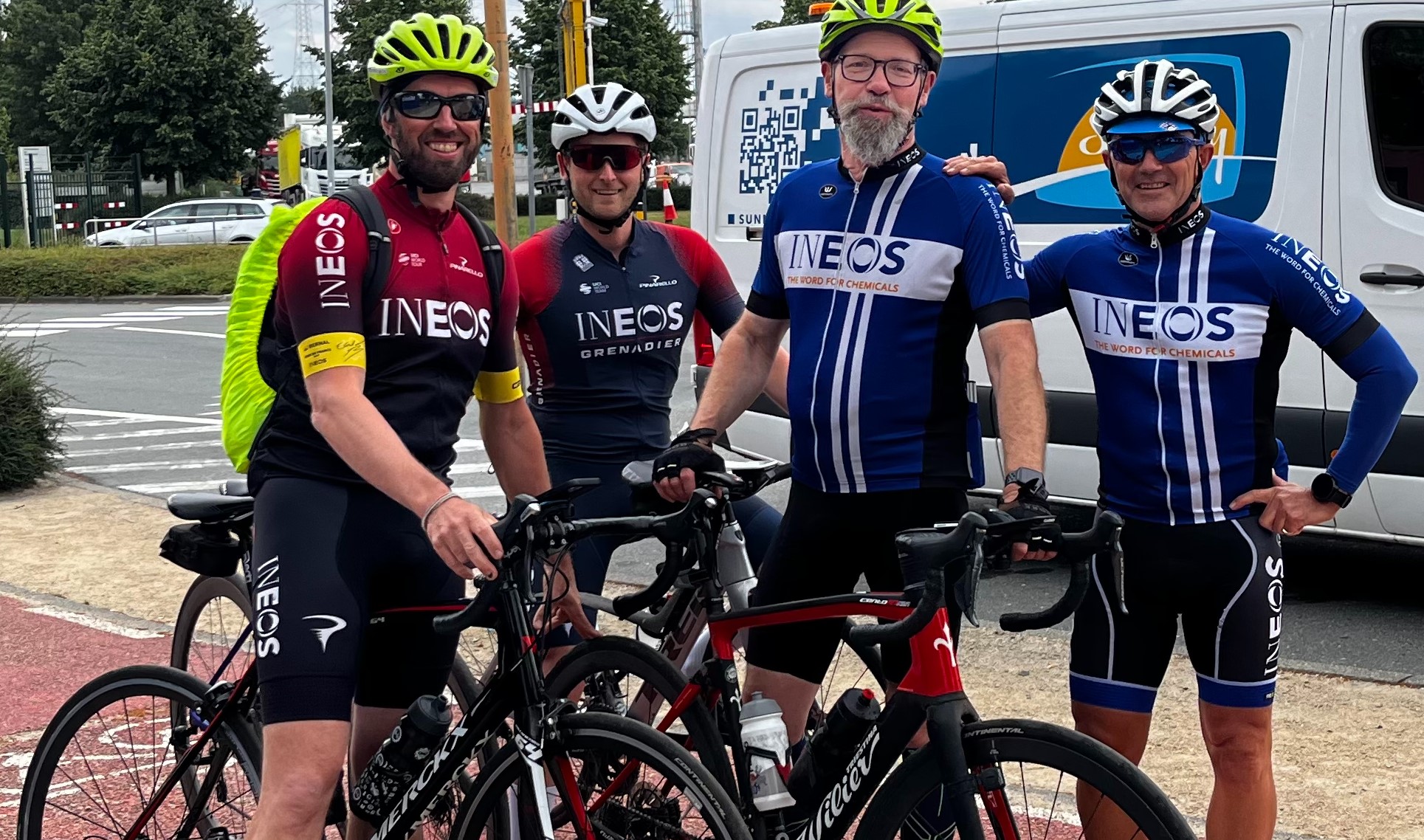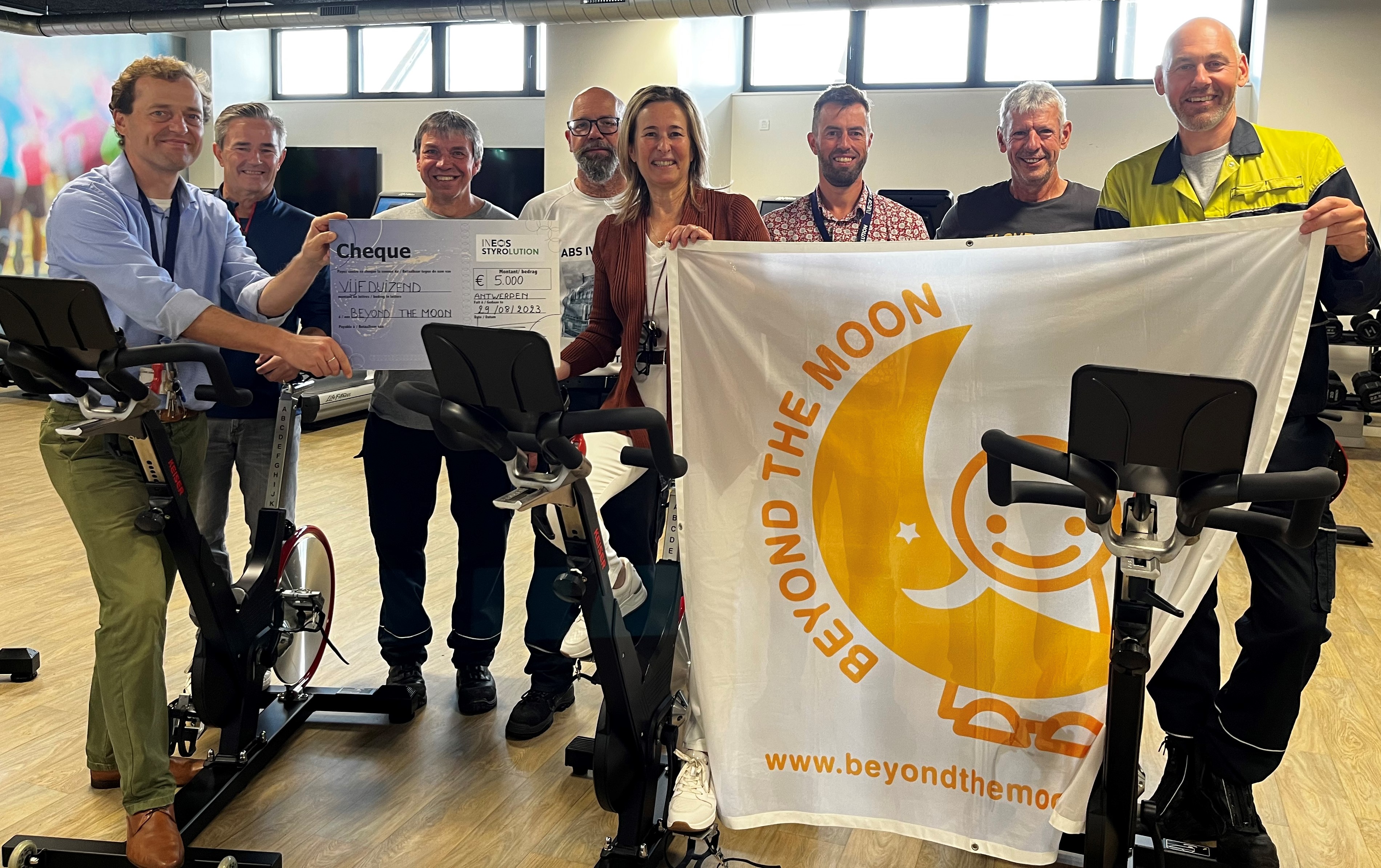 One of the INEOS Styrolution TdF teams and the handover of the cheque to Beyond the Moon.
Share this Article: