INEOS donates 29,155 euros to charity organisation Avalon in Buggenhout
---
To mark 25th anniversary, INEOS donates 25 x £25,000 (€29,155) to charity
One of the cheques went to non-profit organisation Avalon in Buggenhout, which also just celebrated its 25th anniversary this year
The handover took place during the Avalon Bike Tour on Saturday 2 September, whose proceeds also go entirely to charity
---
In Buggenhout the symbolic cheque was handed over with which INEOS is donating 29,155 euros to Avalon vzw. This took place during the Avalon Bike Tour, an annual cycling event for the good cause of the same name in which INEOS employee Bart Delaet has been involved for years and in which about a thousand cyclists participated. The presentation took place in the presence of Geert Hermans, mayor of Buggenhout, and a number of residents of the Avalon care facility.
INEOS was founded 25 years ago at the INEOS Oxide site in Zwijndrecht and has since grown into a group operating worldwide in chemicals and other sectors. To mark its 25th anniversary, INEOS decided to donate 25 charities - spread across the countries where INEOS operates - £25,000 each or the equivalent of €29,155. All employees could submit suggestions for this purpose.
Bart Delaet, sustainability & engineering manager at INEOS Olefins & Polymers in Lillo, seized that opportunity to nominate Avalon vzw. The care facility in Buggenhout offers a home to 28 adults with motor disabilities. They receive specialised care and customised support there 24/7. The non-profit organisation is also blowing out 25 candles this year.
Bart Delaet: "What a fantastic way for INEOS to celebrate its 25th anniversary: 25 charities worldwide would be selected to receive a donation of up to £25,000. I therefore did not hesitate to file for Avalon vzw."
Avalon wants to offer a home to its residents and offers this residential formula in a former monastery in Opstal: a place where each resident feels good, has a place of their own, feels safe and secure, can receive visits, can develop...
For years, Bart Delaet has been co-organiser of benefit campaigns for Avalon, such as the Avalon Bike Tour, the annual cycling tour whose proceeds go entirely to the Avalon Home. Many colleagues from his and other INEOS sites have already taken part in the Tour in recent years. Besides the money, INEOS also donated 3 signed jerseys of the INEOS Grenadiers, which will be raffled at the event for the benefit of Avalon.
"Helping others, encouraging others are often acts of affection. These mean more than you realise. Thank you for this encouragement and a helping hand in realising our core mission," Avalon responded.
INEOS is donating the amount to Avalon and the 24 other charities from the INEOS Community Fund. This was set up following the covid outbreak, when INEOS released £1 million to support charities worldwide. The fund has continued after the pandemic and focuses specifically on charitable activities in the areas of education, health and welfare (such as promoting sports among children) and support to local communities.
The Avalon Bike Tour is organised by the Avalon cyclists in collaboration with cycling clubs Huyandaibikers, The Muddevils, TGV Opstal, WTC Met Den Trein Terug and Boslopers Buggenhout. The programme includes a family cycling tour, a gravel tour and bike rides of 70, 90 and 125 km. The event is the main fundraiser for Avalon.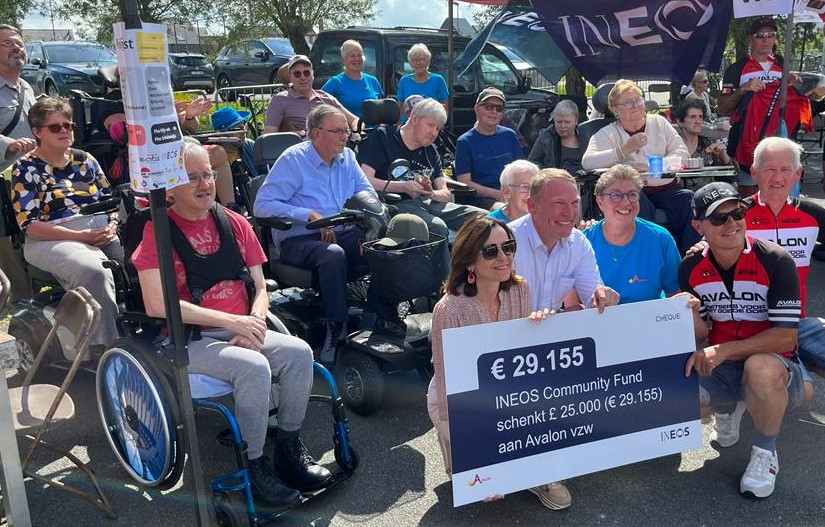 The handing over of the INEOS cheque for charity took place in the presence of Geert Hermans, mayor of Buggenhout and a number of residents of the Avalon care facility, during the Avalon Bike Tour, whose proceedings also entirely go to Avalon.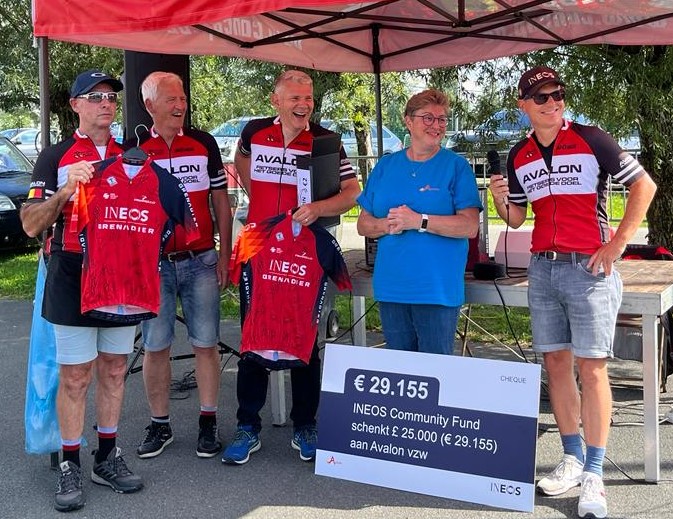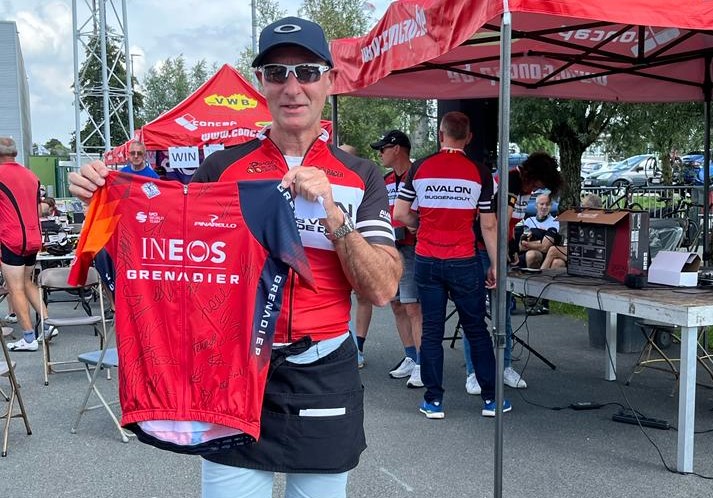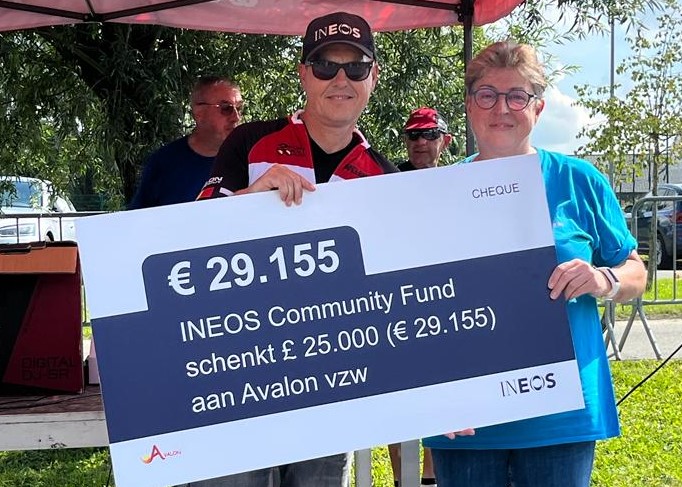 Share this Article: