Innovative notification system will monitor shipping traffic in the vicinity of INEOS jetty
---
Officer On Watch wins INEOS Innovation Challenge Collision Avoidance
---
"We were looking for something that didn't exist yet," explains Benny Van Den Heuvel of INEOS Phenol in Doel. "That's why we set up an innovation competition with the Port of Antwerp and it resulted in a lot of good proposals." Winner of the INEOS Innovation Challenge turned out to be Officer on Watch, an innovative notification system that will monitor shipping traffic near the INEOS jetty in Doel. "Our new Officer on Watch technology monitors a lot of parameters to know when to alert," explains Rodrigue Bijlsma, who works as a ship traffic supervisor in the port of Antwerp. He took the initiative to bring Securitas, xyzt.ai and Bolesian together for the challenge and the winning proposal.
Accident prevention on and along the jetty as trigger for innovation contest
The Scheldt can be quite busy with large and smaller ships. Moreover, it is not easy to predict the course of each of those vessels, as they have to follow the bend in the Scheldt, watch other vessels and reach their own destination. When a ship accidentally broke away from the quay in the nearby Deurganckdok and drifted towards the INEOS Phenol jetty, it prompted INEOS Phenol to look for an early detection and warning system.
Benny Van Den Heuvel, Smart Manufacturing Excellence Manager of INEOS Phenol Belgium: "Safety is INEOS' first priority, and that includes on and around the jetty. It is used to transport raw materials and end products mainly by water. That's why we were looking for a notification system to be warned as early as possible of potential risks from the Scheldt. There were no ready-made solutions, so in December, together with the port, we launched an open innovation competition. We were surprised by the high number of entries: we received 14 very good proposals from all over the world. The win and the cash prize of 5,000 euros go to Officer On Watch. With this, we choose a reliable system that can alert us early." The winning concept will be concretely developed for the INEOS Phenol jetty in the coming period.
Officer On Watch is a collaboration between Securitas (maritime safety applications), xyzt.ai (ship tracking) and Bolesian (artificial intelligence) at the initiative of Rodrigue Bijlsma who works as a vessel traffic services supervisor at the Port of Antwerp."During the past covid period, I studied radar and detection systems. When I heard about this competition, I contacted the three companies to work out a solution together for INEOS," says Bijlsma. "We are very happy to have won with our 'Officer On Watch'. Now we can start the real work of getting the detection system operational."
Officer On Watch is an innovative, multimodal solution that combines three sources of information:
movements of ships (radar)
stress levels in voice communication (VHF channel),
whistle and horn signals from vessels (microphone).
"Because of the complexity of the problem, we needed several companies that were each strong in their discipline," explains Bijlsma. "Trust and passion for the port are the most important factors why we managed to create a new product like Officer On Watch together with Securitas, xyzt.ai and Bolesian in a short period of time. Such a challenge encourages you to work together and get out of your comfort zone."
Officer on Watch: smart accident prevention by combining 'hard' and 'soft' data
"With Officer On Watch, our analysis software is going to detect anomalies in the information about ship positions in real time, allowing us to detect potential hazards earlier," explains Bart Adams, CTO xyzt.ai. The new reporting system combines that 'hard' data with 'soft' data such as stress, voice volume and specific nautical words using Bolesian's voice recognition software. Bas Zuidwijk, CEO of Bolesian: "Detecting stress on a communication channel is often one of the first indicators of a near miss."
Securitas complements the partnership with its global expertise in maritime safety applications. "Through the right deployment of people, knowledge and technology, we find the ideal security balance and manage complex risks, whether on land, at sea or in the air. The Officer On Watch concept is a good example of a proactive security solution so we can say that it rests in good hands", says Patrick Delanghe Director Bu Technology Maritime Securitas.
The jetty at INEOS Phenol is used for the supply of raw materials and the transport of finished products. INEOS Phenol produces phenol and acetone in Doel and is the largest phenol plant in the world. The products are used for lightweight materials in the automotive sector, building materials, wind turbine blades, computer and telephone casings, sportswear, adhesives, etc. INEOS has 11 production and R&D sites in Belgium, seven of which are in the port of Antwerp.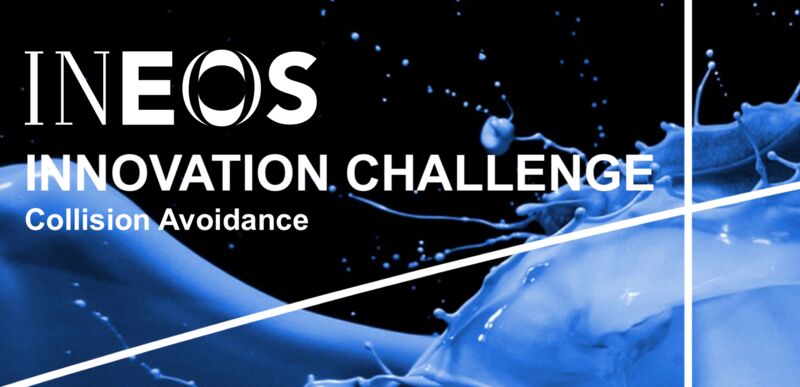 Share this Article: