Sturdy and closable boxes for Belgian schools impacted by floods
---
After the floods in July, many schools had a tough job starting up again on 1 September.
INEOS and Allit joined forces and donated 1,200 sturdy and closable storage boxes to schools in the Belgian provinces of Namur and Liège.
---
INEOS Olefins & Polymers Europe North supplied the raw material for the boxes: a high-quality impact resistant speciality polymer. It was transported from the production site in Geel to the German company Allit Kunststofftechnik, which manufactured the large storage boxes.

The sturdy boxes were then transported to the affected area and distributed to the schools by the fire brigade zones in the Belgian provinces of Namur and Liège. There, they can be used to store dry goods and that facilitated restarting.
Jan De Belder is Site Manager of INEOS O&P North in Geel, where the special polymer is produced: "We immediately set everything in motion to help quickly. The willingness of everyone involved to assist was enormous."
(Read more below the picture)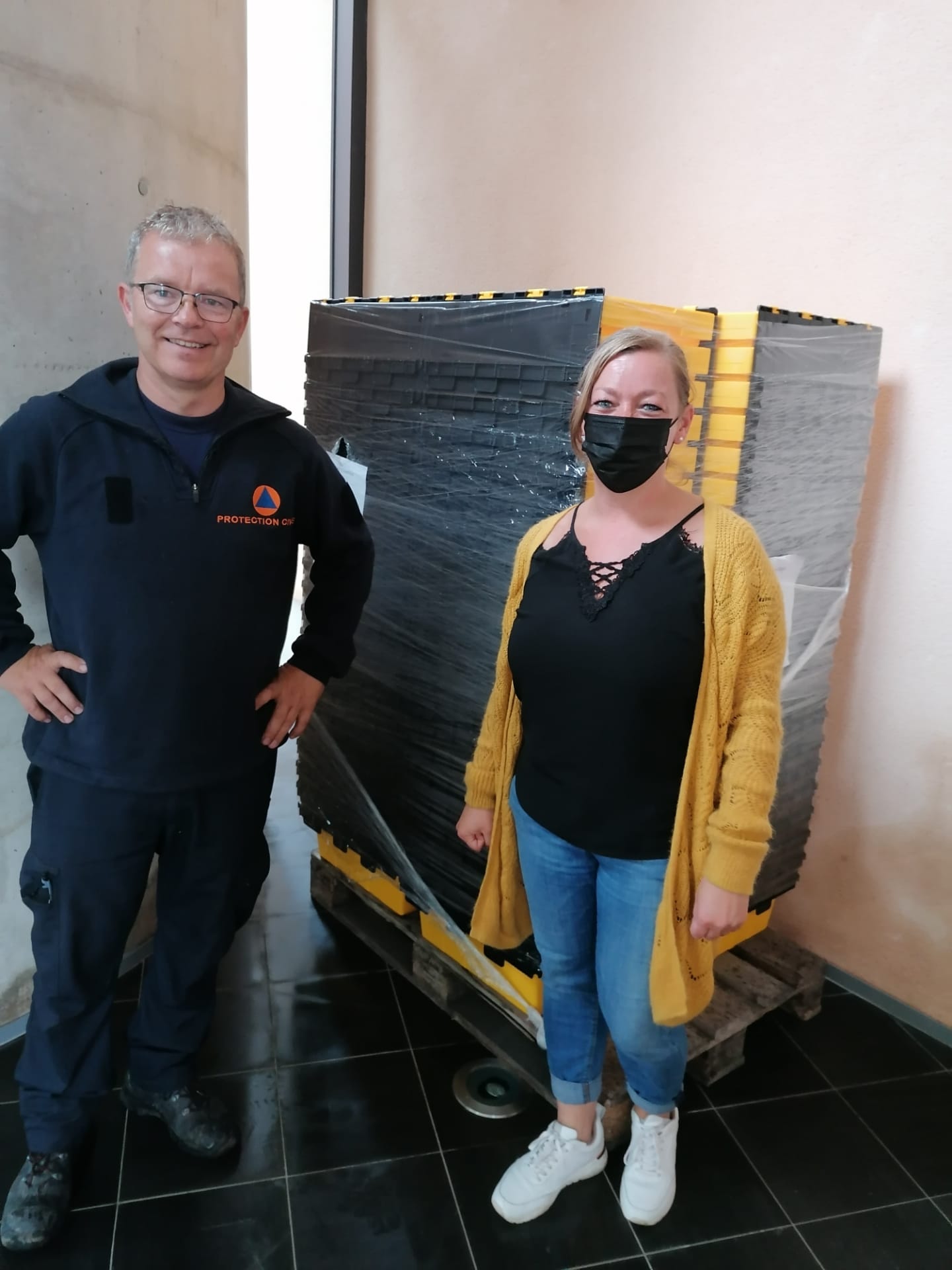 All boxes have an integrated lid, so they are secure and closable. Their size (50x33x28 centimetres) makes them very versatile for use in the schools.

"When the request for this help came to us, we immediately agreed to help. No questions asked. We made this possible as quickly as possible. Helping people in need was our motivation," added Rob Ingram, CEO INEOS Olefins & Polymers Europe North.

The initial idea for the concerted fundraiser came from Allit in Bad Kreuznach and first reached INEOS in Koln as the company wanted to help flood victims in the near Ahr valley. All parties then quickly agreed to extend it to the affected region in Belgium.

"We are proud to be able to work with INEOS and other partners", said Allit board member Karsten Kallinowsky. "This logistical chain, which was quickly set up, is a great achievement and INEOS has played a big part in it. Without the enormous commitment of everyone, we would not have been able to help so quickly."

A warm thank you to everyone who helped make this possible.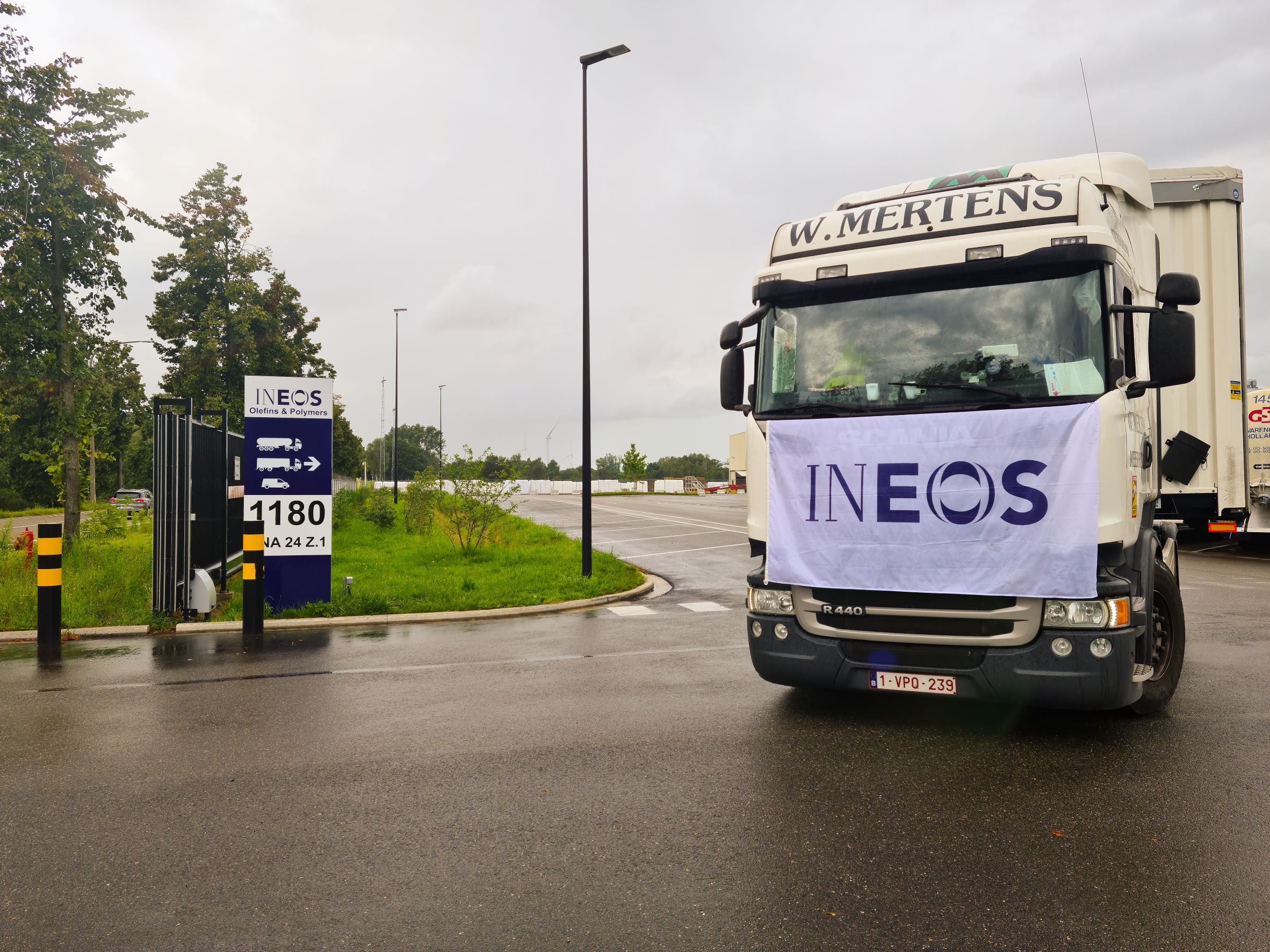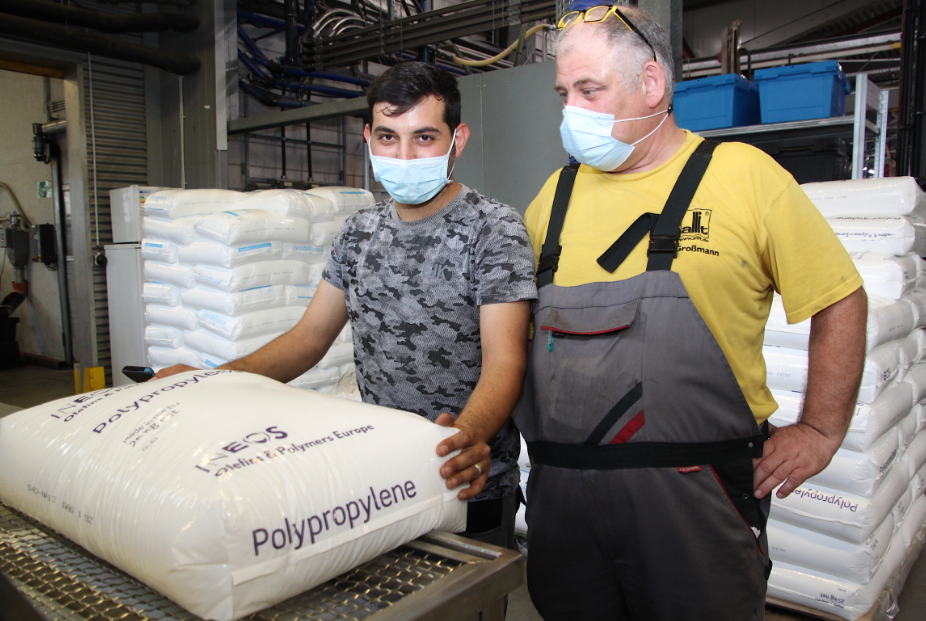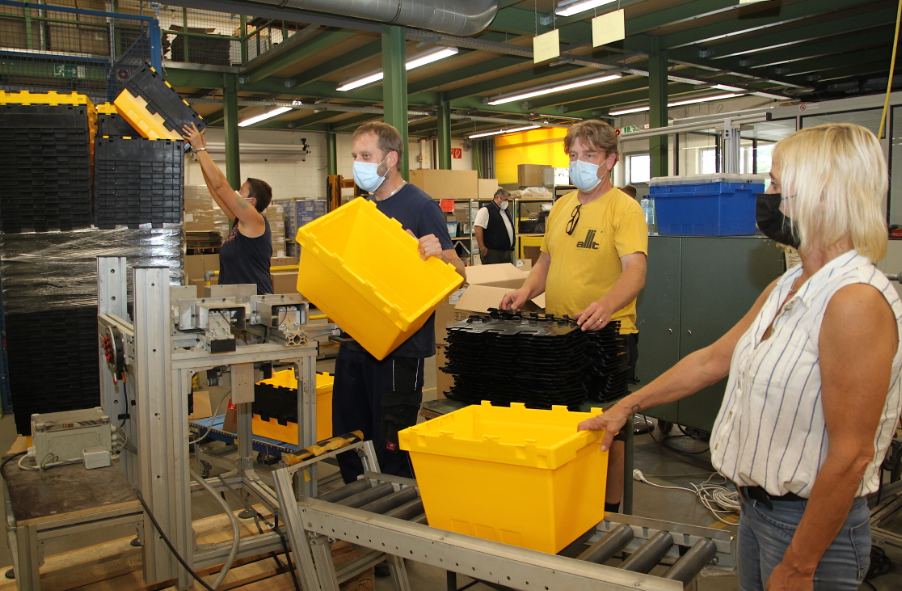 Share this Article: