Headquarters
AVENUE DES UTTINS 3
ROLLE 1180
SWITZERLAND
Cologne
Established in 1957, Cologne is one of INEOS Oxide's production locations for Ethylene Oxide (EO), Propylene Oxide (PO), EO & PO glycols and alkoxylates. With a strategic location on the margins of the Rhine and the ability to ship via rail, truck, or barge, Cologne is ideally suited to serve the needs of our customers.
Learn more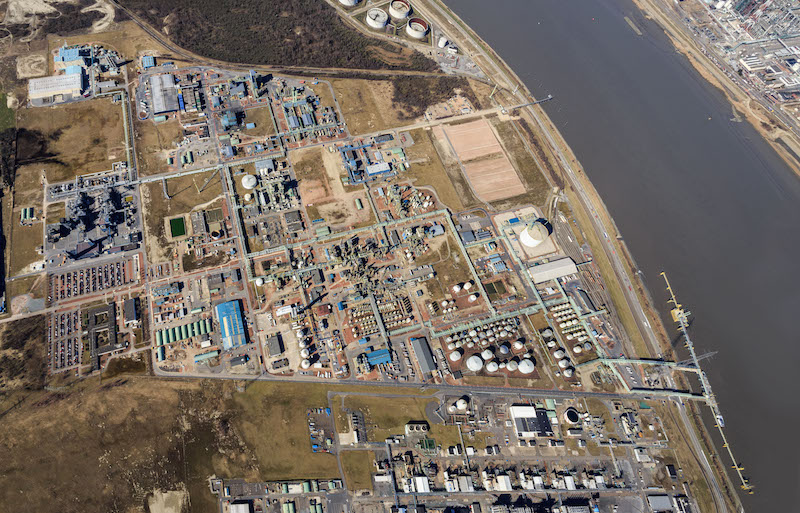 Antwerp
In 1967, the first installations were built on the site that would become the birthplace of INEOS in 1998. Speciality chemicals like Ethylene Oxide (EO), Ethylene Glycols, Alkoxylates, Ethylidene-Norborneen (ENB), Glycol Ethers and Esters are produced on site. With its strategic location at the River Scheldt, the Site is an ideal base for the supply of all our customers in the ARA-region and beyond through transport by road, rail and water.
Lavera
Lavera is the French location of the Oxide business. Oxide is embedded in a large petrochemical platform and includes six plants producing Ethylene Oxide, Glycol Ethers, Ethanolamines, Acetates, Alkoxylates, and Alcohols. The site is located at the coast of the Mediterranean Sea and supplies the customers all around the world via ships, rail and truck.
Learn more
Plaquemine
Established in 1979 in Plaquemine, Louisiana and acquired by INEOS in 2001, the site produces Ethanolamines in a world scale unit and our products have global reach, moving by ship, rail, trucks and drums. The site is viewed as one of the top facilities of its kind, producing the purest ethanolamine grades commercially available worldwide. With approximately 60 INEOS employees and 40 nested contract employees on site, Plaquemine delivers strong performance in production and quality with its quality management system certified to the ISO 9001:2015 and EXCiPACT GMP international standards.
Learn more
SALES
EUROPE
AVENUE DES UTTINS 3
ROLLE 1180
SWITZERLAND
For Technical Service inquiries, send an email to: ask.oxide@ineos.com
USA AND LATIN AMERICA
INEOS OXIDE
A DIVISION OF INEOS AMERICAS LLC
2600 South Shore Boulevard
Suite 500
League City
Texas
77573
United States
For Technical Service inquiries, send an email to: oxide.us.techservices@ineos.com
ASIA PACIFIC
25F, Block B, Central Towers
No.567, Langao Road
Putuo District, Shanghai
PR CN-200030
China