Acetic acid is one of the most versatile organic chemicals manufactured today with applications in almost every industry. It is a significant chemical reagent and industrial chemical used in the production of soft drink bottles (PET), manufacture of vinyl acetate monomer (VAM) and purified terephthalic acid (PTA). It is used to produce many synthetic fibers and fabrics, as well as a host of household, food, and other applications that are essential to everyday life.
An important use of acetic anhydride is the acetylation of cellulose and manufacture of a number of vital pharmaceuticals and intermediates.
Acetyls are a group of petrochemical products that are formed of part of a molecule rather than by a molecule itself. The acetyl group is formed of two parts:
the carbonyl group, constituting carbon double bonded to oxygen; and
the alkyl group, which are molecules made up of carbons and hydrogens.
One of the most common forms of acetyls is acetic acid, the main component of vinegar, which is made by attaching an acetyl group to an OH group.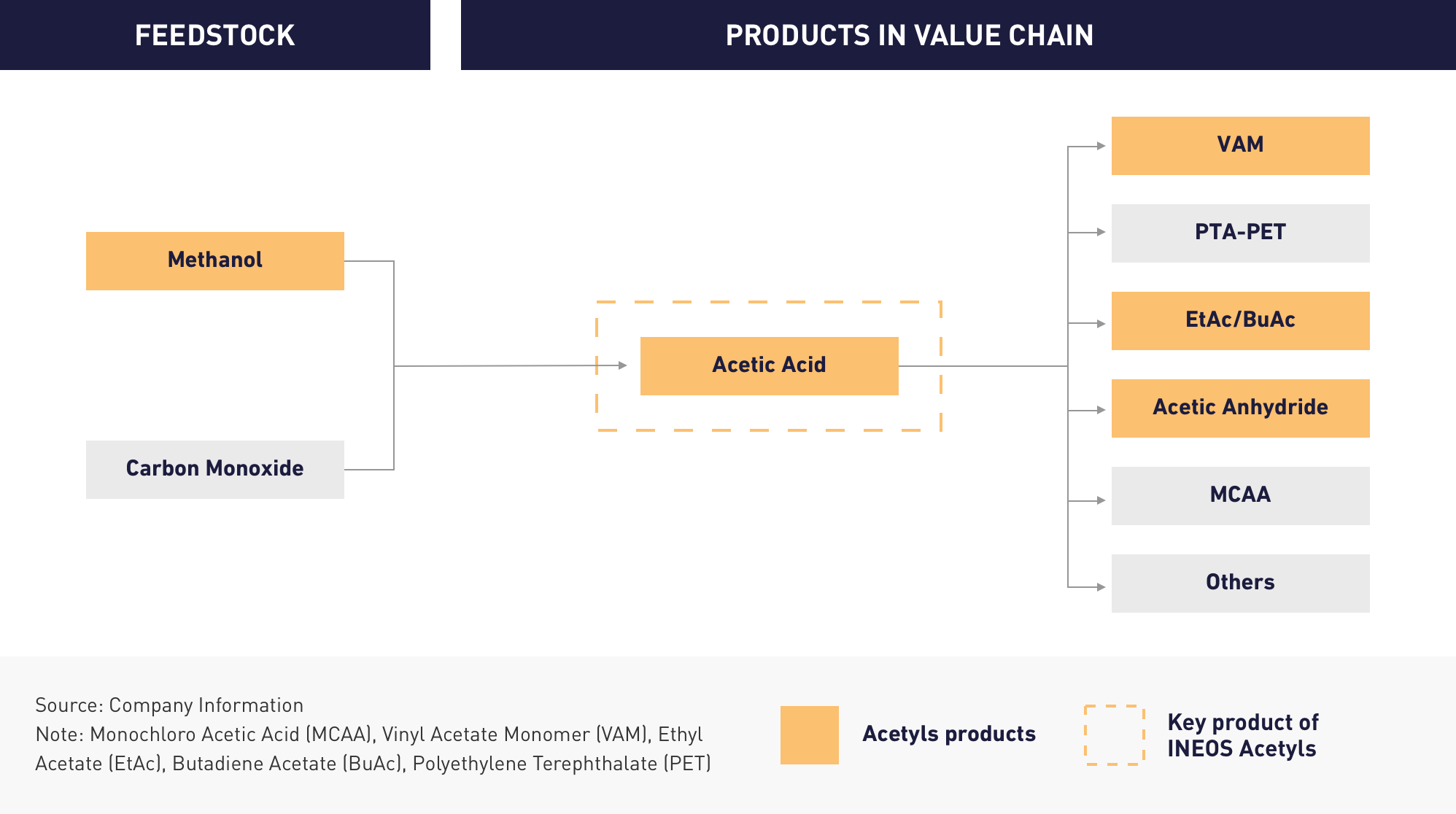 Acetyl products ultimately supply products used by a range of end markets, from the construction industry through to the agricultural sector. A well known acetyl is polyester fibre, which is used in many of the clothes that we wear everyday. Acetyls also support a wide range of downstream industries in food flavouring and preservation, pharmaceuticals, paints, adhesives and packaging.