BICHLOR levererar överlägsen energiprestanda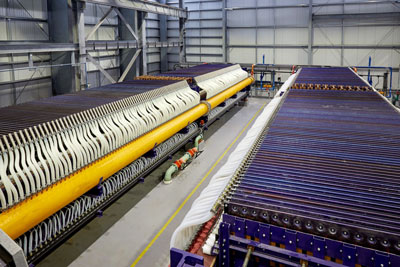 Vår toppmoderna bipolära membranelektrolysörteknik är installerad i över 35 länder runt om i världen, vilket ger betydande energibesparingar och långvarig prestanda under en livstid av kloralkaliproduktion.
BICHLOR representerar ett betydande steg framåt inom elektrolysördesign och konstruktion, med ett modulärt tillvägagångssätt som effektiviserar underhållet och minimerar stilleståndstiden för anläggningen. Varje diskret modul – bestående av anod, membran och katod – kan avlägsnas oberoende av varandra, underhållas under verkstadskontrollerade förhållanden och bytas ut utan att påverka anläggningens drift.
Om du har en förfrågan om elektrolysörprojekt till INEOS vill vi gärna höra från dig. Kolla in våra vanliga frågor om projekt här, eller gå direkt till vår kontaktsida .
BICHLOR - Latinamerikansk spansk broschyr | BICHLOR - Portugisisk broschyr
Fördelar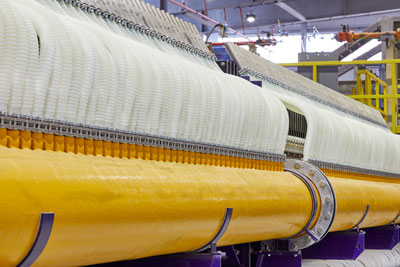 Mycket låg strömförbrukning på mindre än 1962* kWhr/te NaOH @ 6 kA/m2 ger betydande energibesparingar
Klassledande effekt på 54 000 MTPA NaOH per elektrolysör**
Robust, säker konstruktion med överlägsen styrka och motståndskraft mot skador och förvrängning
Största effektiva arbetsyta på 3,4 m2 per modul innebär att färre moduler krävs per ton NaOH
Stöd från vårt globala nätverk av expert-, specialistteam
* Väntevärde @ 385mbarg, 90 ° C och 32wt% NaOH
**Baserat på 350 dagars drift och 7kA/m2
Features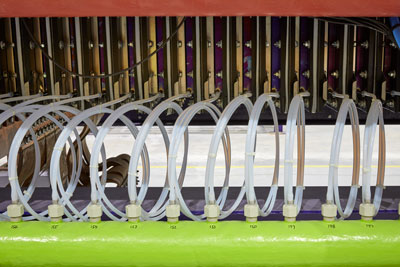 'Zero gap technology' delivers full use of the membrane area and extends the membrane's life
With the widest operational pressure range, all operator requirements can be met
Single or double-pack installations enable planning for future expansion
Modular design enables pre-installation pressure testing, simpler and safer maintenance, and offline preparation for rapid electrolyser turnaround
Fully wetted membrane design and external header helps protect against explosions and membrane damage
Open mesh cathode structure reduces localised heating and concentration high spots that can cause membrane damage
Advanced module sealing reduces the risk of leakage and corrosion
Proprietary, long-life electrode coatings contribute to reduced power consumption and enhanced electrolyser performance
Video
Technical Specification
BICHLOR electrolysers out-perform the closest alternative technology on a range of key technical dimensions.
| | BICHLOR | Closest alternative technology performance |
| --- | --- | --- |
| Active unit area, m2 | 3.4 | 2.7 - 3.27 |
| Pressure range, mbarg | 0 – 400 | 0 - 400 |
| Cathode coating life, years | 8 | 8 |
| Anode coating life, years | 8 – 12 | 8 – 10 |
| Max current density, kA/m2 | 7 | 7 |
| Expected life of units, years | 30+ | 20 |
| In-Pan recoating; | Yes | Yes |
| Access to electrode pool | Yes | Sometimes |
| Pan wall thickness, mm | 1 | 0.8 |