Aquarius Water Electrolyser - Norway
We're planning to build one of Norway's first hydrogen plants based on water electrolysis at Rafnes in Vestfold and Telemark. The project has secured initial funding from Enova and underscores our commitment to cutting-edge sustainable solutions.
Read more
ChemCH2ange – Germany
As part of our €2 billion package of European projects we're looking to build an ambitious new renewable hydrogen plant at our Köln site, which would cut CO2 emissions by more than 100,000 tonnes per year.
Read more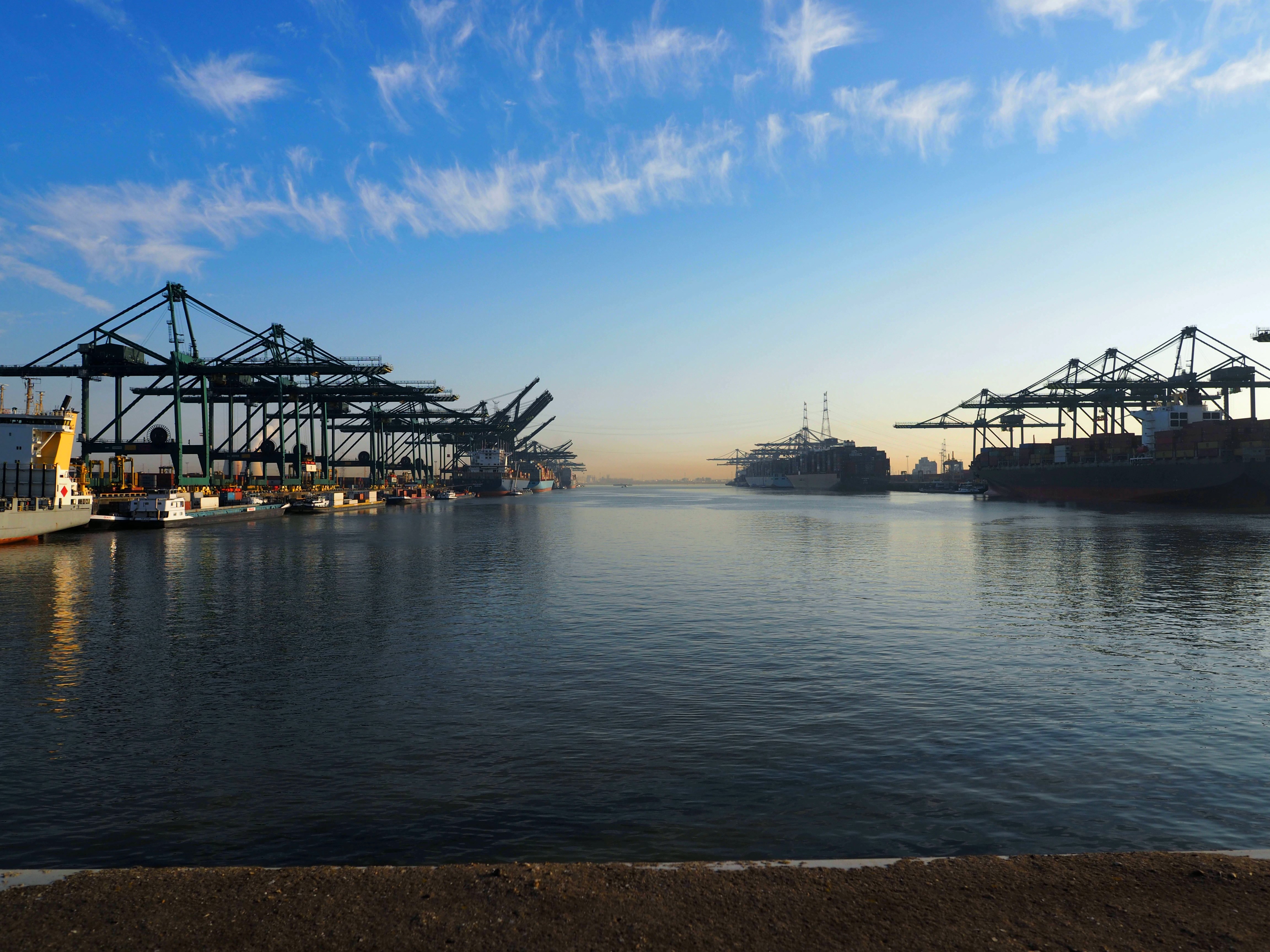 PtMA (Power-to-Methanol) – Belgium
Collaborating within a consortium of stakeholders, we're using a holistic approach to prove the production viability of e-methanol, utilising captured CO2 and electrolytic hydrogen. This challenging project demonstrates our focus on transformative technologies.
Read more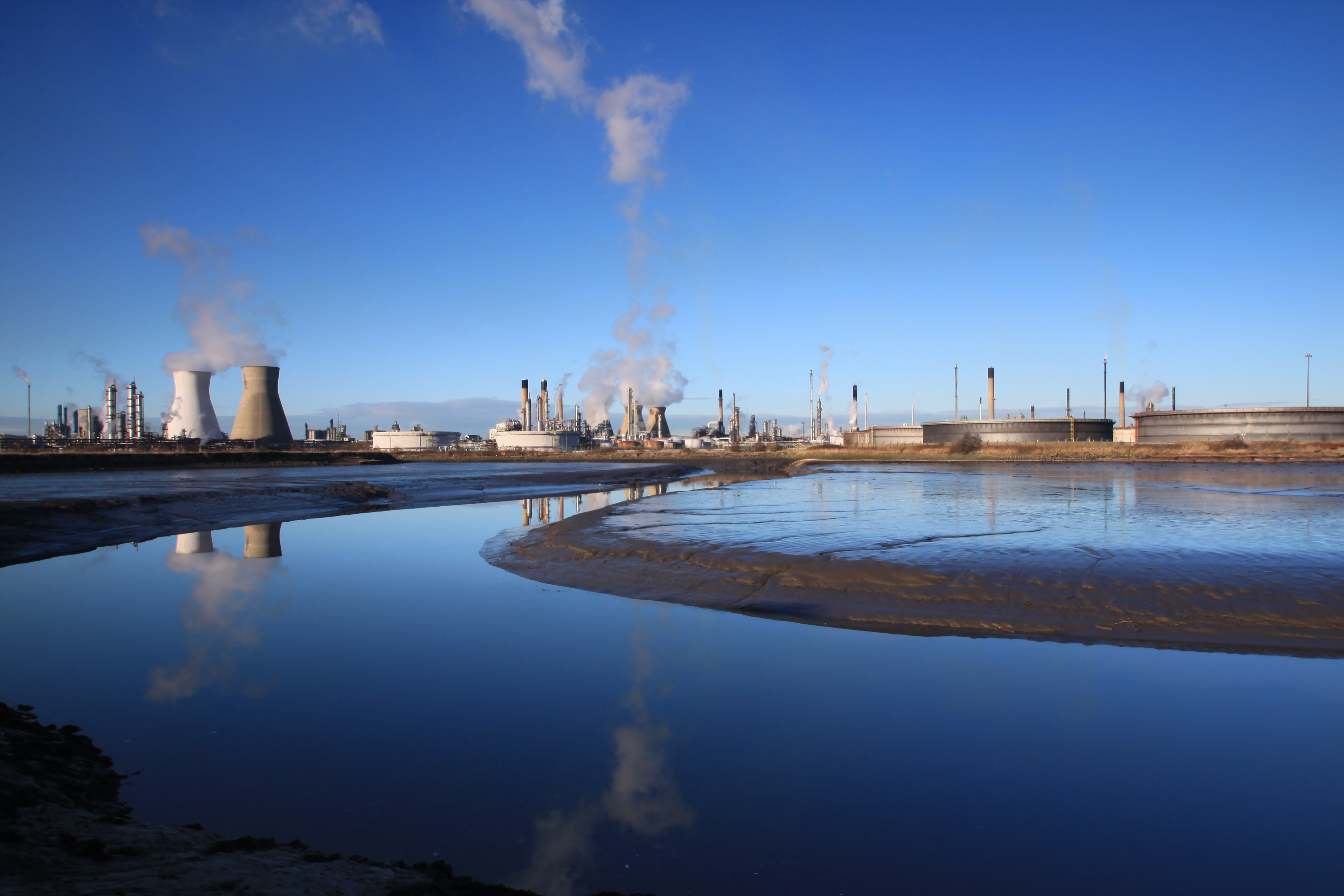 Project Acorn – UK
We have partnered with the Acorn CCS project to work together to support Scotland's first carbon capture and storage system, with the aim of decreasing Scotland's CO2 emissions by more than 50% compared to 2005, with scope for significant additional volumes beyond that.
Read more
HyBay – UK
As part of our investment in low carbon hydrogen, we are working to purify and compress existing low-carbon hydrogen supply to fuel transport in the UK and drive the country's green transition to Net Zero by 2050.
Read more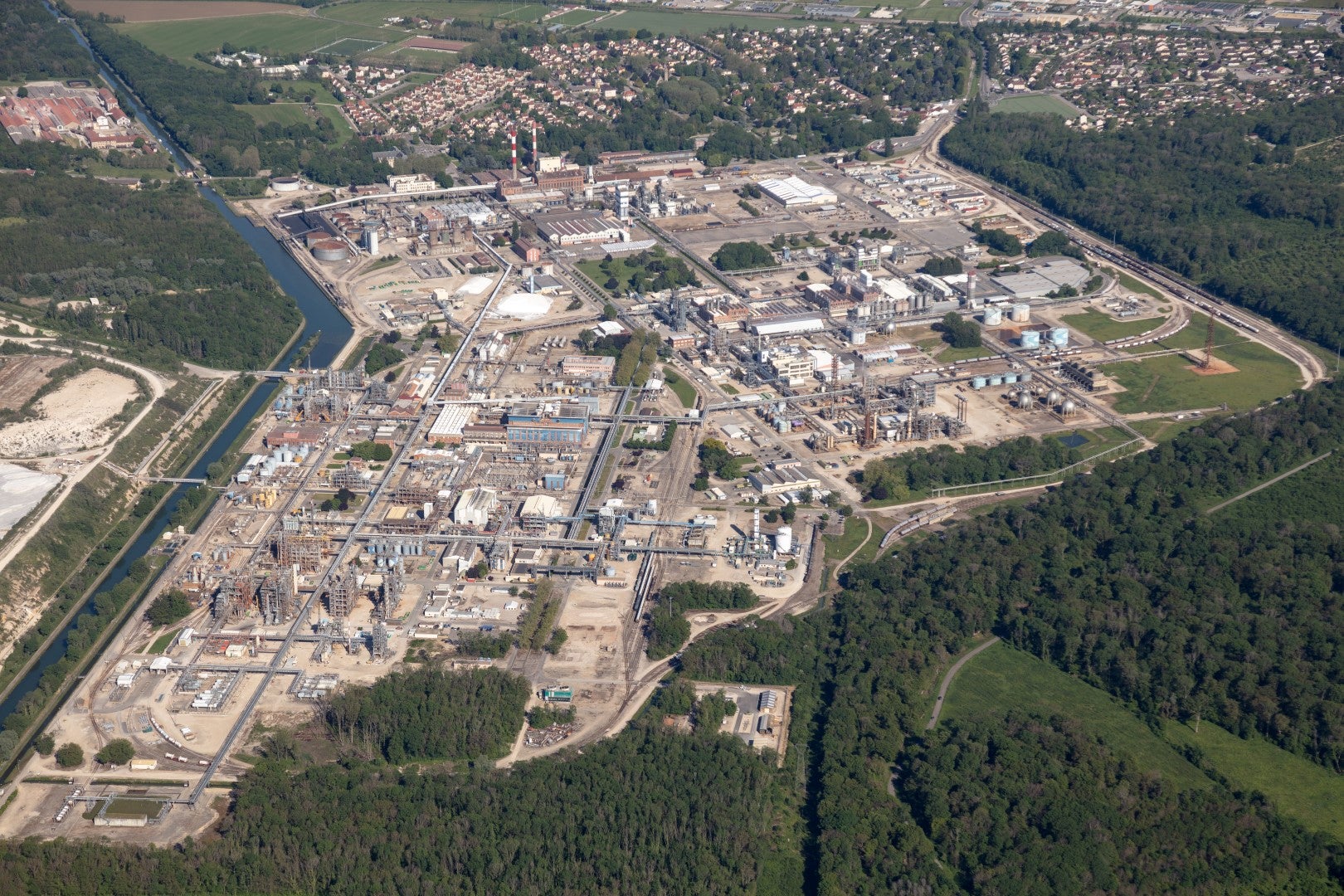 H2 for mobility – France
Partnering with HyMove our ambition is to boost hydrogen-powered transport across Eastern France. We plan to invest in the construction of new hydrogen purification and compression systems at our Tavaux facility, with an aim to supply road transport from 2026.
Read more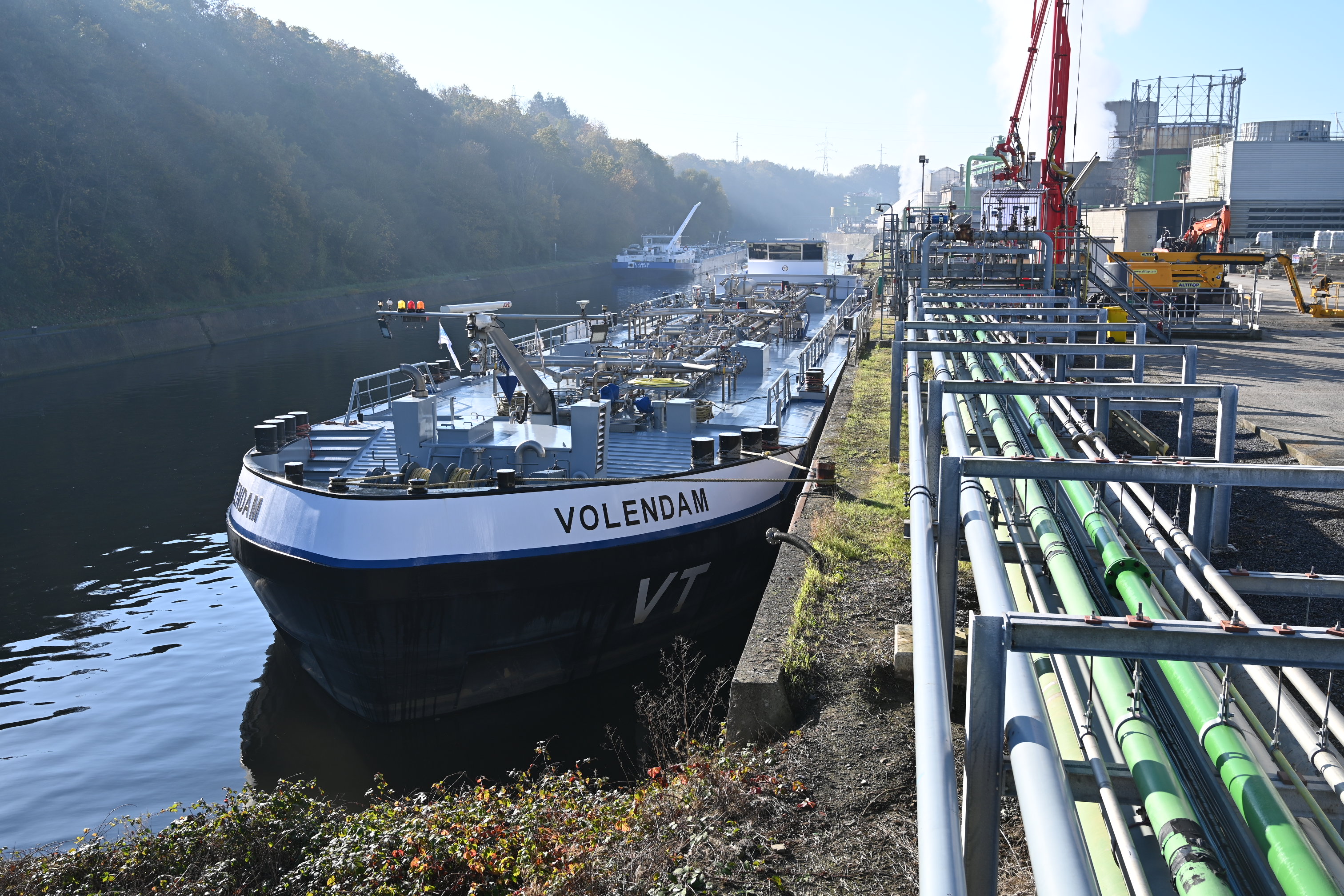 Barge Retrofit - Belgium
We are developing Europe's first hydrogen powered barge for bulk liquid chemical transport. Working in partnership with the Netherlands based VT Group (Verenigde Tankrederij) the aim is to retrofit a bulk liquid chemical barge to run on hydrogen.
Read more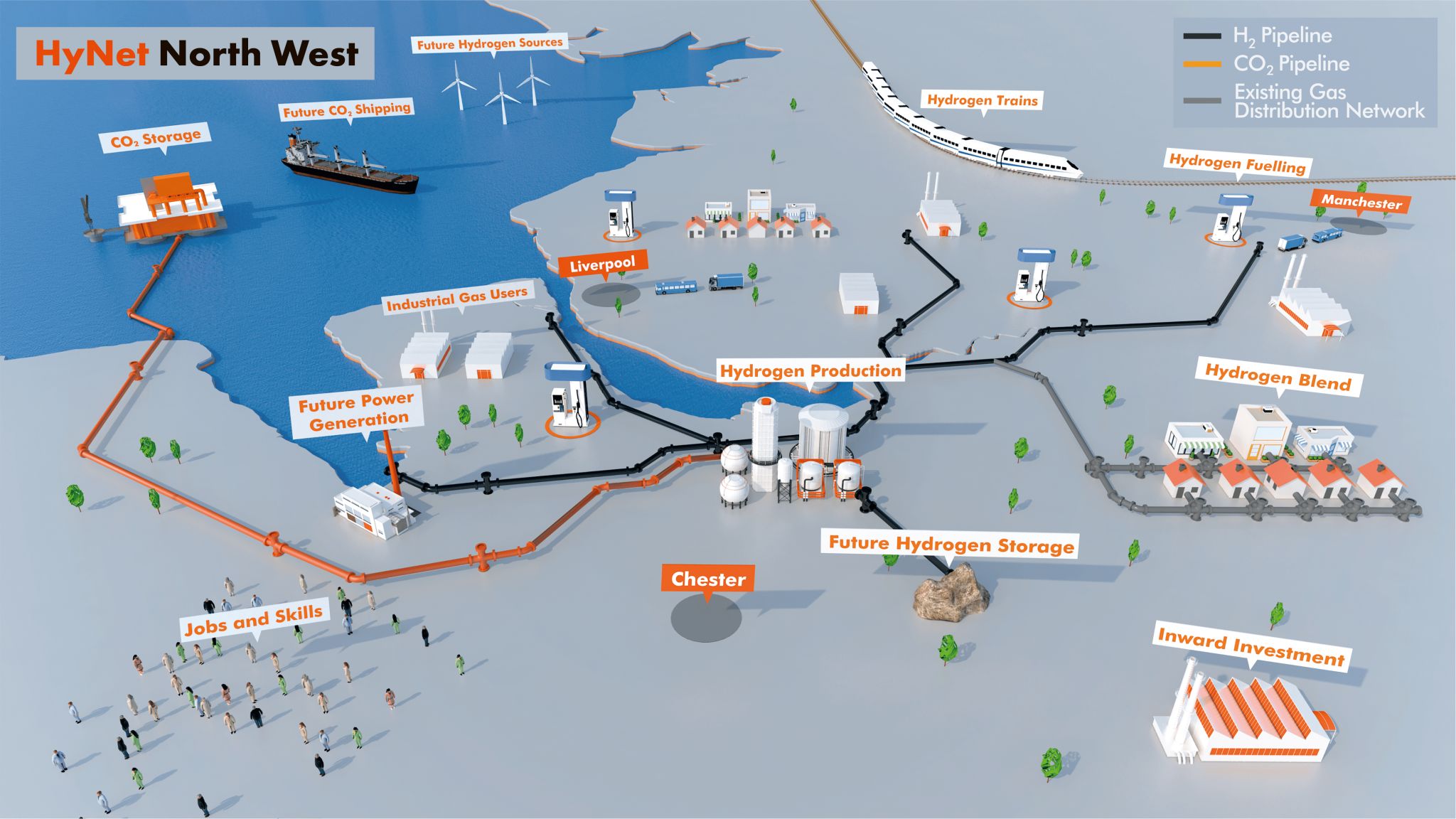 HyNet – UK
We're part of the HyNet consortium, which want to create the UK's first hydrogen pipeline network spanning 350km, so that hydrogen can be produced, safely stored and distributed to where it's needed. We are playing a key role in the development of the underground hydrogen storage facilities project. This project could reduce CO2 emissions by 10 million tons every year by 2030.
Read more