Ethylene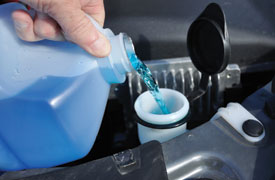 Ethylene is produced by steam cracking feedstocks such as natural gas liquids and refining streams including ethane, propane and light naphtha. Ethylene is a colorless gas with a slightly sweet smell. It transforms from liquid into a gas at very low temperatures and is normally transported as a supercritical fluid through pipelines.
Ethylene is used to make:
Polyethylene
Ethylbenzene
Ethylene dichloride
Ethylene glycol
Linear alpha olefins
Vinyl acrylate monomer
These chemicals are then used to manufacture a wide variety of products from plastic wrap to milk bottles to PVC pipe. Ethylene is of fundamental importance to the plastics industry and is a basic building block of organic chemistry.
Propylene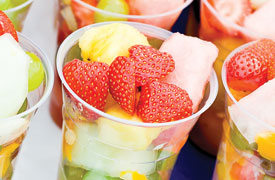 Propylene is a highly flammable colorless gas. Propylene is easier to transport than ethylene, as it can be liquefied at much lower pressures and conveyed in its liquid form.
Our propylene is used internally as a chemical feedstock to make products such as:
Polypropylene
Acrylonitrile
Polypropylene and acrylonitrile are used in fiber, fabrics, cars, appliances, packaging and toys.
1,3-Butadiene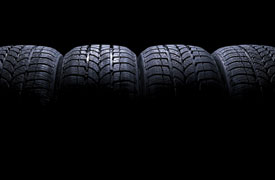 1,3-Butadiene is a colorless gas at room temperature and is liquid at a few degrees below water's freezing point. It is typically extracted from the C4 cut of an olefins cracking process but can be made through dehydrogenation of normal butane. 1,3-Butadiene is used mainly to make synthetic rubber.
Synthetic rubber is used to make car and truck tires and athletic shoe soles.
Mixed Butenes
Also called butenes, or Raff-, this C4 hydrocarbon stream is comprised mostly of butane components such as isobutylene and 1-butene, and contains some normal- and iso-butane. It can be transported by pipeline, railcar or barge.
Butenes can be:
Used directly as an alkylate feed in a refinery process
Further refined and used for making consumer products
Raff-1 alkylate feed is used in making gasoline; refined butenes are used in the manufacture of adhesives, plastics and cosmetics.
Crude Benzene
Crude benzene is one of the heavier products produced by a steam cracking process and is comprised mostly of the chemical component benzene, a colorless, highly flammable liquid with a sweet smell.
Crude benzene is further refined to benzene where it is used in the production of other industrial chemicals such as:
Crude benzene is used as a precursor in the production of pharmaceuticals, plastics, synthetic rubber and dyes.
Hydrogen
Hydrogen is a colorless, odorless, tasteless, and flammable gas that forms as a byproduct of steam cracking. Hydrogen is transported by pipeline to customers. The hydrogen produced by steam cracking is in excess of 90% pure, which is suitable for most applications. It can be further purified for use as a fuel or in chemical analysis applications. It is commonly used in refinery processes for hydrogenation or sulfur removal.
Fuel Oil
Fuel oil is typically the heaviest cut of the steam cracking process. It is a liquid at room temperature and is typically used as a fuel for the generation of heat or in an engine for the generation of power.