After two successful cohorts of the In Nam challenge, another group of INEOS graduates are heading for a week the Namibian desert this May- to run, cycle and hike their way across 335km of unforgiving landscape and take on Namibia's highest mountain, The Brandberg.
The 29 graduates selected will be the largest group yet, and have been training hard over the past year to ready themselves for the adventure. Spread across Europe and North America, the team have encountered a variety of conditions in their training- particularly this winter- but will be guaranteed to face 7 days of intense heat and wind as they battle the sand, the rock and the elements.
The journey began a long time ago, however. Preparation has been thorough, with each graduate having completed at least two training marathons and two mountain biking events- alongside months of running, gym, strength and conditioning. The graduates have been supported by John Mayock, INEOS' Head of Sports and mentors from last year's event, as well as nutritionists CorePerformance and African guides Gregg Hughes and Phill Steffny, who will lead them through the desert. This year, the group will also be supported by senior managers Hans Casier (CEO INEOS Phenol) and Gordon Milne (Operations Director INEOS Grangemouth) who will take part in each kilometre of the challenge alongside them.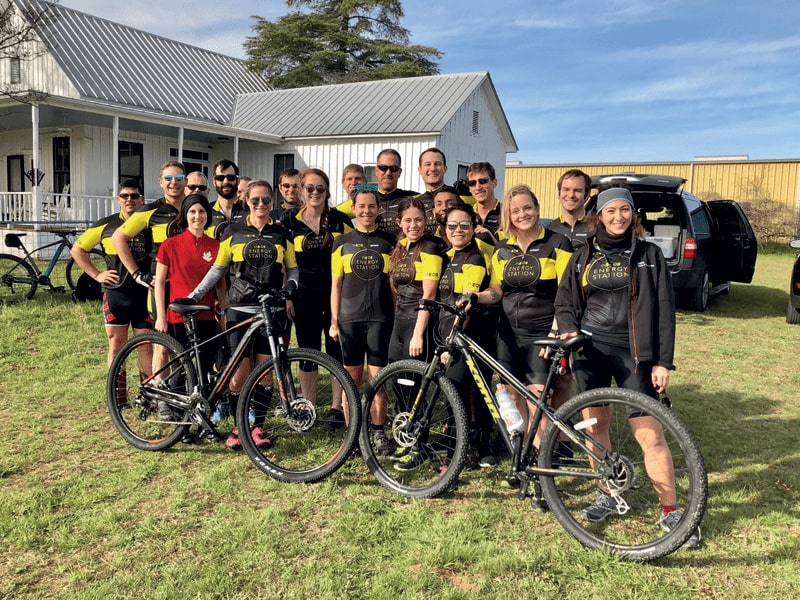 To find out more about the trip, and follow the daily blog when the graduates arrive on 15th May, please see www.in-nam19.com