INEOS has bought its very first manufacturing sites in China. The deal between INEOS Styrolution and French company Total for its two polystyrene production sites was finalised in February and could now pave the way for further investments in Asia.
"Asia is a growing market for us," said Kevin McQuade, CEO of INEOS Styrolution.
"We see the recent acquisition as a platform to build on."
Historically China has imported raw materials and exported the finished products. That is now changing due to a fast-growing consumer market at home.
About 70% of the future growth for styrenics is expected to come from China, which is home to more than one billion people, many of whom are now demanding modern consumer goods as their standard of living improves.
As the biggest supplier of styrenics in the world, INEOS Styrolution believes investing in China will help it to grow and retain its number one position in the market.
"We not only want to maintain our leadership position in the world," said Kevin. "We want to strengthen it."
INEOS Styrolution, which makes plastics for cars, electronics, the toy and construction industries, currently exports products to its customers in China mostly from Korea and Thailand.
But having a manufacturing foothold in China will allow it to better serve its existing core customers, help to develop China's growing manufacturing industry and build strong, mutually-beneficial relationships across China.
Polystyrene from its new manufacturing sites in Foshan and Ningbo, both of which will be able to produce 200,000 tonnes a year, will be mostly destined for the Chinese electronic, household and packaging markets.
All of those are core markets for INEOS Styrolution, which manufactures about 5.6 million tonnes of styrene monomer, ABS standard and specialties worldwide- 1.8 million tons of which is polystyrene.
Staff at both plants – and the two sales offices in Guangzhou and Shanghai – are now working for INEOS Styrolution.
"We have received a very positive response from our new colleagues," said Kevin. "And we are determined to make the integration as smooth as possible for them." INEOS is also excited to have acquired a business run by very good and experienced people.
The acquisition in China follows an earlier acquisition in Korea. In 2017, the company acquired the K-Resin® SBC business, located in Yeosu on the South Korean coast. SBC or styrene-butadiene copolymers is a flexible, clear and strong plastic which is mostly used in the medical and packaging industries.
Kevin explains that both acquisitions were part of the company's ambitious "Triple Shift" growth strategy, investing in quality higher margin products, high-growth customer industries, and emerging markets around the globe.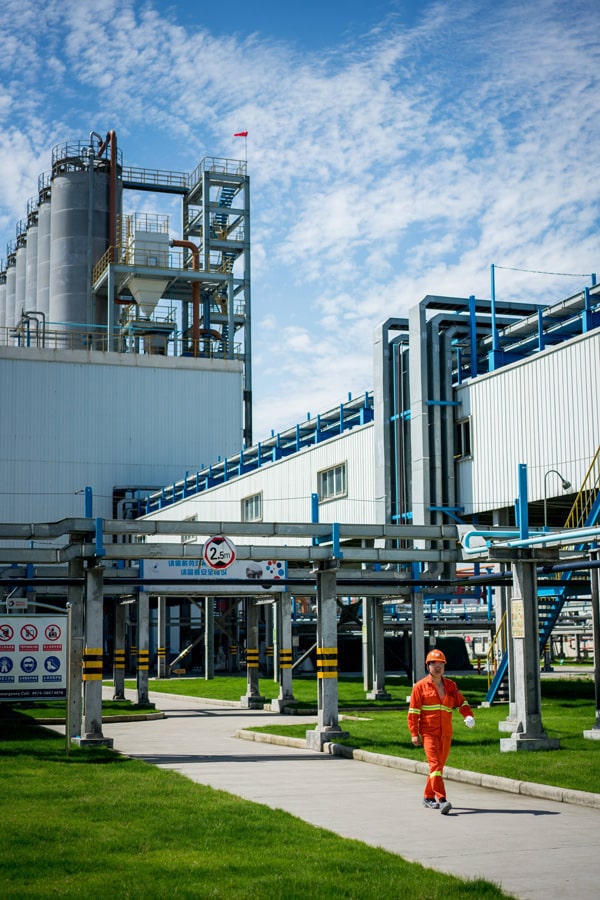 INEOS' first polystyrene production sites in China could pave the way for further investments in Asia