OUR world is changing. And no one is immune. Dwindling natural resources, a growing population, poverty and climate change are forcing us to face up to some of the most complex questions ever asked of mankind.
The public very often does not see a role for the chemical industry in creating a sustainable economy. It is seen as a sunset industry. An industry that's had its day. Fossil fuels - gas and oil - are in the past. What the world needs is renewable energy.
"It can be frustrating," said Peter Williams, INEOS' Group Technology Director. "People don't see a link between the chemical industry and solar panels, wind turbines, lighter and more fuel-efficient transport. But we can't just sit and complain about that."
Wind turbines, solar panels, electric and lighter, more fuel-efficient cars would simply not exist without the chemical industry.
"We all have to up our game on communication of what we do, where materials come from, why they are used and the benefits they bring," he said. "To us, the measure of a sustainable economy is one that leaves the environment untouched or improves it, that creates affordable and sustainable products, and that provides employment in communities."
As the world's population continues to rise, it is estimated that 9.1 billion people will need food and water by the year 2050. Plastics have a very strong role in providing effective products and services which this growing population needs.
The actual solutions come from companies like INEOS, who provide the materials to face future challenges- for example the material infrastructure such as plastic pipes required to carry fresh water to people living in some of the poorest parts of the world.Unlike steel pipes, they are cheap, easy to install, rarely leak and can last up to 100 years.
Plastic packaging which is often perceived as unnecessary, extends the shelf life of fresh fruit and vegetables and, in doing so, dramatically reduces food waste.
The Environmental Protection Agency in America recently revealed that food rotting in landfills released methane, a greenhouse gas 21 times more potent than carbon dioxide.
The UN estimates that every year 30% of food produced throughout the world is wasted.
The cost is the retail equivalent of $1 trillion – twice the GDP of Norway.
One major UK supermarket recently stopped selling loose fruit and vegetables because so much was going to waste.
The Food and Agriculture Organisation said nature was also bearing the cost, with $172 billion of water wasted producing the unwanted food.
"The products we produce and supply to other industries and society enable significant resource and energy savings," said Petra Inghelbrecht, INEOS Styrolution's Global Sustainability Manager.
INEOS also manufactures chemical products that are used to make insulation for people's homes. As it stands, poorly-insulated homes produce tonnes of greenhouse gases.
But INEOS isn't just focused on its customers. It is always looking for new ways of doing things that keep its own business one step ahead.
Saving energy has always been fundamental to how INEOS operates."Our sustainability efforts include a broad range of projects which are focused on improving process efficiency at all our production plants," said Petra.
She said INEOS always sought to get 'more for less' by cutting down on the amount of raw materials and energy it used to make products – and limiting the amount of water and waste by-products, such as CO2.
It makes sense to INEOS as a business to keep down costs, and nowadays it's customers who want and expect all measures to be taken to minimize negative impact on the environment.
And it's happening at many of INEOS' sites around the world.
In Thailand, water is recycled from the centrifuges so it can be reused in the production process.
In India, rainwater harvesting facilities have been built to conserve rainwater for re-use on site.
In the UK, household waste is now diverted from a landfill site to INEOS' site in Runcorn where it is incinerated in a combined heat and power plant to produce electricity and steam.
In short, INEOS never stops looking for ways to do things more efficiently.
That's why you will often find its businesses on some of the largest integrated chemical sites in the world, be it in Belgium, Germany, Sweden, China or France, where they can share ideas and resources with other companies.
Last year INEOS was chosen to head up a four-year project to help different industries understand how energy, materials and services could be shared more efficiently. The idea is that one man's waste is another man's treasure.
"To me the project is all about thinking creatively about how to build a more sustainable future," said Hélène Cervo, a research engineer and PhD student at Lavera in France.
INEOS believes that a circular and sustainable economy is achievable. And the chemical industry, with the incentive, know-how and capability to make a difference, is key.
---
Why we matter
Our products enhance almost every aspect of modern life.
Without us, society, as we know it, wouldn't function.
We are helping to create the path to a lower carbon economy, starting with our processes and products.
And we are doing all we can to work towards a circular economy.
How we work
We operate in a responsible, safe & efficient way.
We talk to local communities and support them where we can.
We work with other industries to try to share precious, natural resources.
We recruit the best so that together we can find the best solutions to society's greatest challenges.
---
WIND TURBINES
Plastic composites and carbon fibre are now the materials of choice for wind turbine blades because they are lightweight and incredibly strong. INEOS is the world's number one supplier of acrylonitrile – the main component in carbon fibre. Many of the turbine blades are getting longer. Metal provides the strength but it is too heavy. Plastic composites are allowing blades to grow in size but stay light, strong and flexible. Wind turbines are also tough enough to withstand rough weather, on and offshore, because they are made of plastic. They are also lighter and stronger, and so have opened up the way to larger and more efficient turbines. INEOS' high quality lubricants are also used to keep the gearboxes working efficiently. Traditional materials, such as steel, cannot offer the performance now achieved.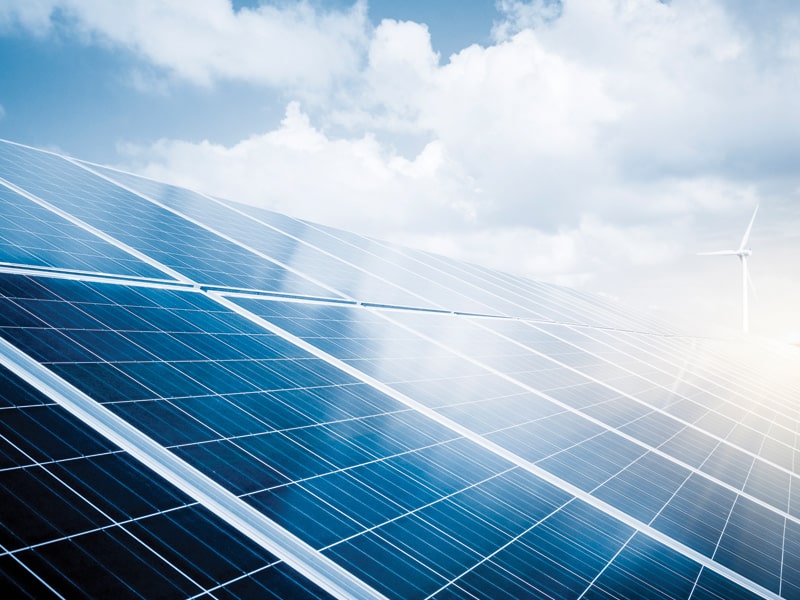 SOLAR PANELS
INEOS makes many of the raw materials that go into solar panels including the support mounts and housings. And all are made using gas. In fact, solar cell production is quite chemical and gas intensive. Manufacturers use a whole host of gas and chemical products, including ammonia, nitrous oxide, methane, hydrogen fluoride, phosphine and diborane. Many believe the growth in the solar cell market could actually drive a new wave of growth for the gases industry.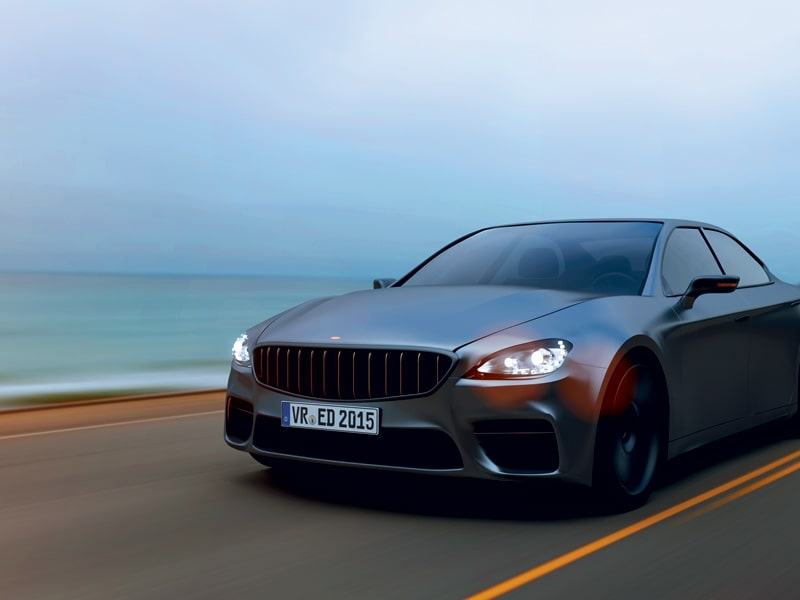 CARS
THERE are about 1.4 billion cars on the road. As regulations demand greater and greater fuel efficiency, plastic is increasingly the material of choice for dashboards, bumpers, body panels, engine parts, and fuel tanks because it is lighter, it is strong, it can be recycled and it doesn't corrode. Demand for better fuel economy and better performing engines has also led to an increase in the interest in low viscosity engine oils. INEOS Oligomers provides the manufacturers of synthetic oils and additive suppliers with the high performance base oils that help to improve a car's overall efficiency. And PVC is used to coat the wiring of electrical components in cars because it is flame resistant and, unlike rubber, doesn't perish. It is also used as car body underseals to stop corrosion.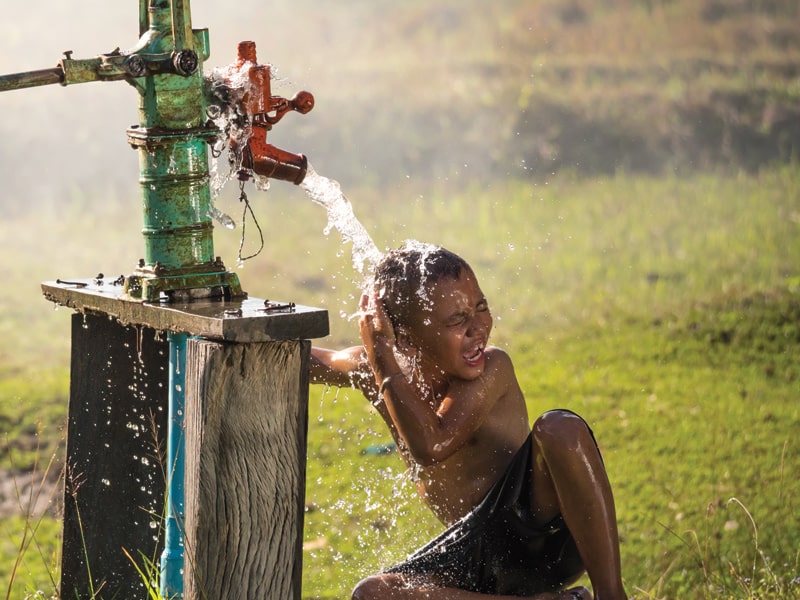 PLASTIC PIPES
Plastic pipes are now carrying fresh water to people living in some of the poorest parts of the world. Unlike steel pipes, they are cheap, easy to install, rarely leak and can last up to 100 years. For the millions without access to clean water, they are proving a godsend.
AIRCRAFT
INEOS was instrumental in helping to get Boeing's 787 Dreamliner 'plastic plane' off the ground. Being predominantly plastic, the 787 is much lighter than Airbus' 380 and, as such, travels much further with the same amount of fuel. But while Boeing's new commercial jet has flourished, Airbus' superjumbo – the world's largest passenger aircraft – has been scrapped due to lack of interest. The 787 was the first commercial jet with a carbon fibre fuselage and wings. Acrylonitrile from INEOS is essential for the production of carbon fibre for this and also many other uses. The advanced materials are known as composites, which can also sustain higher cabin pressure at high altitudes than traditional aluminium-bodied planes, so passengers are likely to suffer less from jetlag. The jet also burns 20% less fuel than similar-sized jets and its maintenance costs are 10% lower.