SCOTLAND was where The Daily Mile all started. So it was only right that Scotland should host the 10th anniversary party of that simple initiative that has become a runaway success with school children all over the world. And there to see it was former headteacher Elaine Wyllie, who Pagefounded it as a way to improve the fitness of her own pupils from St Ninian's Primary School in Stirling.
"It has been an incredible journey so far," she said.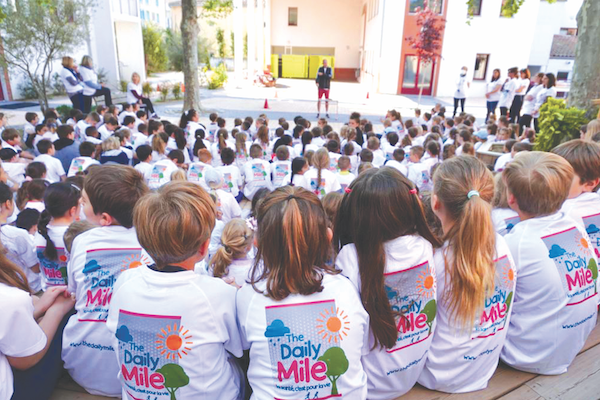 In Dundee, more than 800 children from six local primary schools took part in the largest-ever mass Daily Mile run in Baxter Park in front of distinguished guests.
At the same time, more than 260,000 children around the world took part in a virtual event – across 1,040 schools in 16 countries from Scotland to New Zealand.
"The fact that we were able to do this mass global event with hundreds of schools to celebrate our 10th birthday was a real testament to the enthusiasm behind the initiative," said Elaine.
"It was a fantastic way to celebrate all we have achieved."
She praised the children, teachers, schools and INEOS, which has helped to spread its appeal throughout the world.
Sir Jim Ratcliffe, Founder and CEO of INEOS, said INEOS had supported the Daily Mile for years because it shared Elaine's passion.
"It's a free, simple and effective way to improve children's physical and mental wellbeing," he said.
The initiative has enjoyed phenomenal success since it was founded 10 years ago.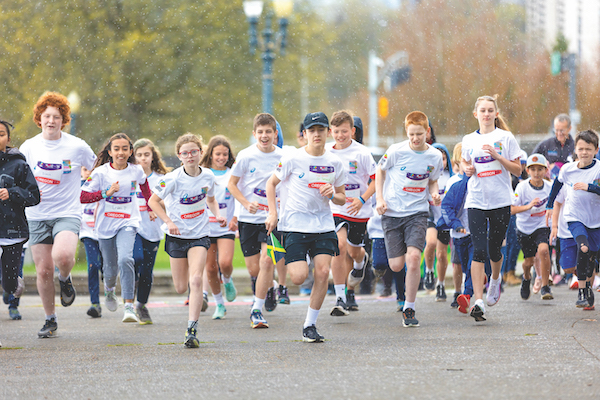 Today more than three million children across 14,000 schools in 87 countries globally are now running The Daily Mile.
In just 10 years The Daily Mile has become phenomenally successful, but all involved agree that there is still so much more that can be done. Hear from the experts, how - from a single class, in one school - this simple, but effective INEOS-backed initiative has already transformed millions of children's lives.