Published Date: 15th October 2021
Work continues on the construction of our £350m state of the art energy plant located at the heart of our operations at the Grangemouth site. There is currently much activity with extensive land preparation underway. Piling is almost complete, the foundations are being laid and the structure is beginning to emerge out of the ground.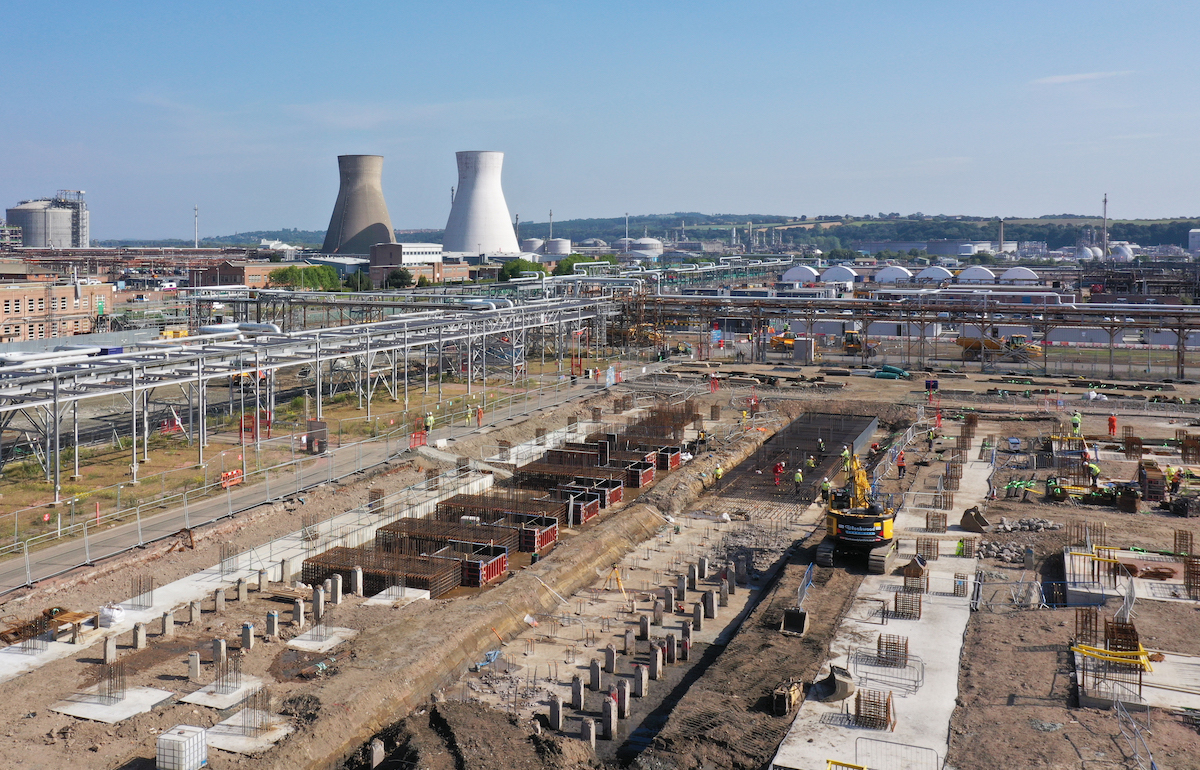 To provide those interested with an appreciation of the complexity of the project, our engineering, construction and design partners, Fluor, have shared this 3D animated video. It shows the detailed thinking and integrated modular approach coming together to breathe life into a world class efficient and clean burn heat and power generation facility.
Unseen from Grangemouth is the significant work being undertaken off-site. This is a truly international project, with components being manufactured across the world. For example, in Cadiz, Spain, the main boilers have been assembled into three modules, pictured below.
Once completed they will be brought to Scotland by sea and then onto specialised road transporters for their final few kilometres' route to the construction site.
Commissioning is scheduled for late 2023 and once fully operational the New Energy Plant (NEP) facility, fuel-efficient and Hydrogen-ready, will further reduce our greenhouse gas emissions by at least 150,000 tonnes of CO2 per annum.
This represents a further 5% reduction of our emissions today and continues the relentless pursuit of a 60% reduction by 2030 and towards our goal of achieving net zero by 2045.
As we have previously shared, much of our carbon reduction is being achieved through our constant focus on improvement in our overall site energy efficiency. This significant capital investment into the NEP is a critical part of future-proofing our core energy infrastructure that will supply all three site businesses – INEOS FPS, INEOS O&P UK and Petroineos.
As an integral power generation facility at the heart of all our operations, the NEP deploys the latest technology in steam and power generation and will enable us to further reduce our flaring of waste gases.
We are committed to continuing to keep our employees and the local community informed of the positive progress we are making at Grangemouth, and how the site is embracing the call to action of the Scottish Government's "Just Transition."
We look forward to sharing more of this part of our journey to Net Zero with you in the months ahead, with updated pictures of the progress of the New Energy Plant project, as the large scale pre-assembled units are transported via the Grangemouth docks to the construction site and there is a transformational change from the 'virtual' computer simulation to a fully functioning, modern and highly efficient plant.