Plain sailing at INEOS STEM Summer School
Cutting-edge technology that is being employed by INEOS Team UK's challenge for the prestigious sailing trophy, the America's Cup, was the focus of this year's INEOS-sponsored STEM Summer School at Forth Valley College.
Running during the first week of the school holidays at the Falkirk Campus, the summer school for children between the ages of 11 and 14 included a fantastic mix of hands-on practical workshops and project-work, led by a combination of lecturing staff, alumni and industry experts.
Through the week, the youngsters worked towards designing and building their own model boat and then tested their craft against each other's. And to help them, the class experienced a sailing day at Port Edgar near South Queensferry to better understand the principles of sailing and investigate the performance of different hull shapes.
They also visited the INEOS site in Grangemouth to learn about high performance chemicals and materials production and investigated how the INEOS Team UK's America's Cup boat can travel faster than the wind through innovative sail and foil design.
Ian Little, INEOS site business development manager, says. "It's fantastic to have the 1851 Trust supporting this year's STEM Summer School. They have a wealth of resources that will deliver an informative, fun and challenging week, increasing the students' knowledge and understanding of the science behind sailing and helping them gain an appreciation of the work by INEOS TEAM UK to challenge for the America's Cup in 2021.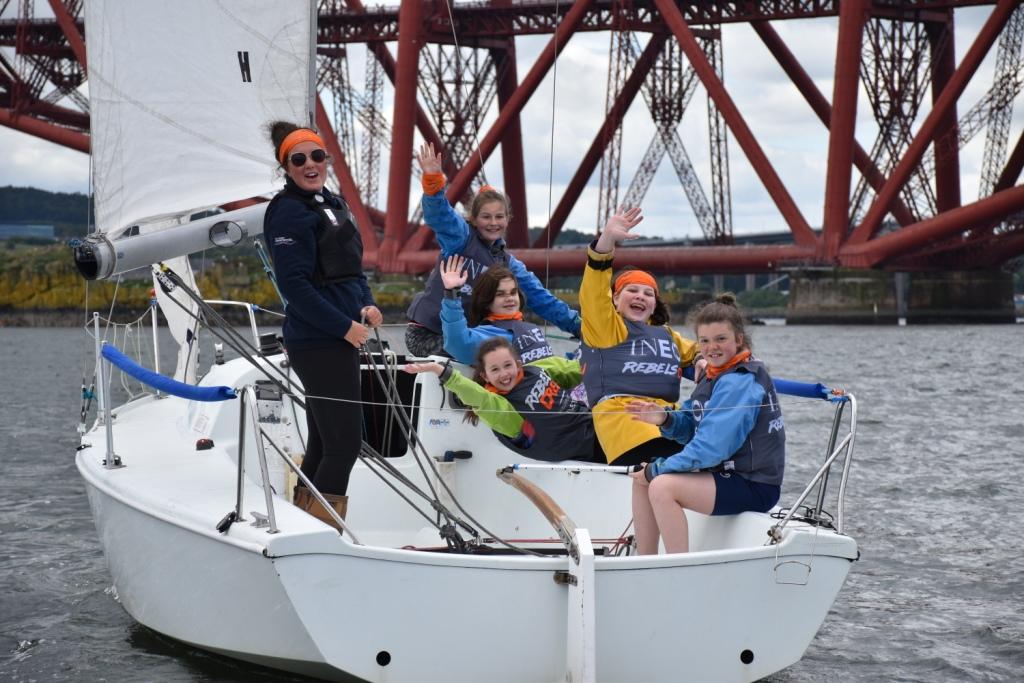 "We believe that the Summer School programme will have inspired the young people to keep on studying STEM subjects back at school."
Laura Leebody, from Grangemouth High School, who took part in the summer school in 2017, has not only continued with STEM subjects, but also took a week off her holiday to volunteer to help with this year's event.
The week-long programme concluded with the students building their own micro-boats to race competitively along a four metre 'watery' race track and writing up their week's project work to gain a Bronze Crest Award.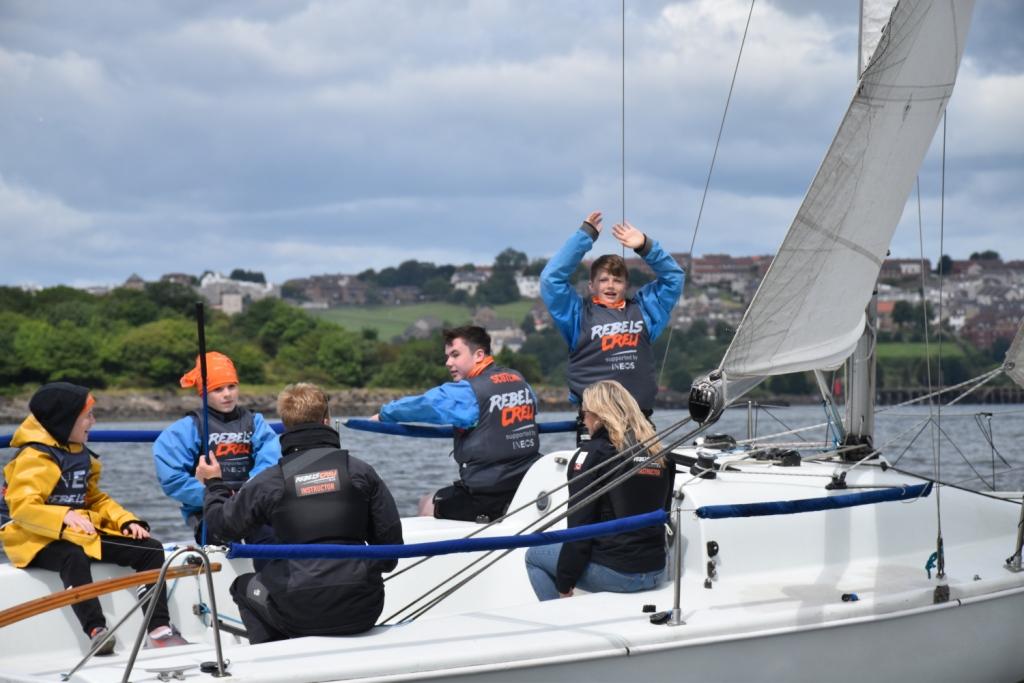 Fiona Jackson, Curriculum Manager in FVC's Department of Engineering and Science, said: "What a great way to spend the summer holidays here at Forth Valley College. The young people who attend are usually all very really keen and seem to enjoy themselves and learn at the same time. We look forward to welcoming more young people over the coming weeks and introducing them to the world of science."
INEOS TEAM UK's America's Cup sailor, Neil Hunter from the Isle of Arran was on hand to inspire pupils. Neil, jumped onboard with pupils who were taking part in the Forth Valley College STEM week in partnership with INEOS Grangemouth.
Neil, who was the youngest competitor at the last America's Cup held in Bermuda in 2017 explained: "It was awesome to be back up in Scotland to see Rebels Sailing first-hand, it is great to see kids within this local area enjoying themselves and this programme, hopefully, they learnt a lot! For a lot of them it was their first day sailing - this is a brilliant opportunity for kids around the UK, I can definitely see some of these kids getting the sailing bug!"
See the video on Twitter here.