Published Date: 5th November 2021
This is one of the underpinning factors that drives our well-established and highly regarded work with schools and further education – encouraging pupils and students to consider a future career in STEM-related businesses and industries – by enabling them to meet and spend time with inspirational ambassadors.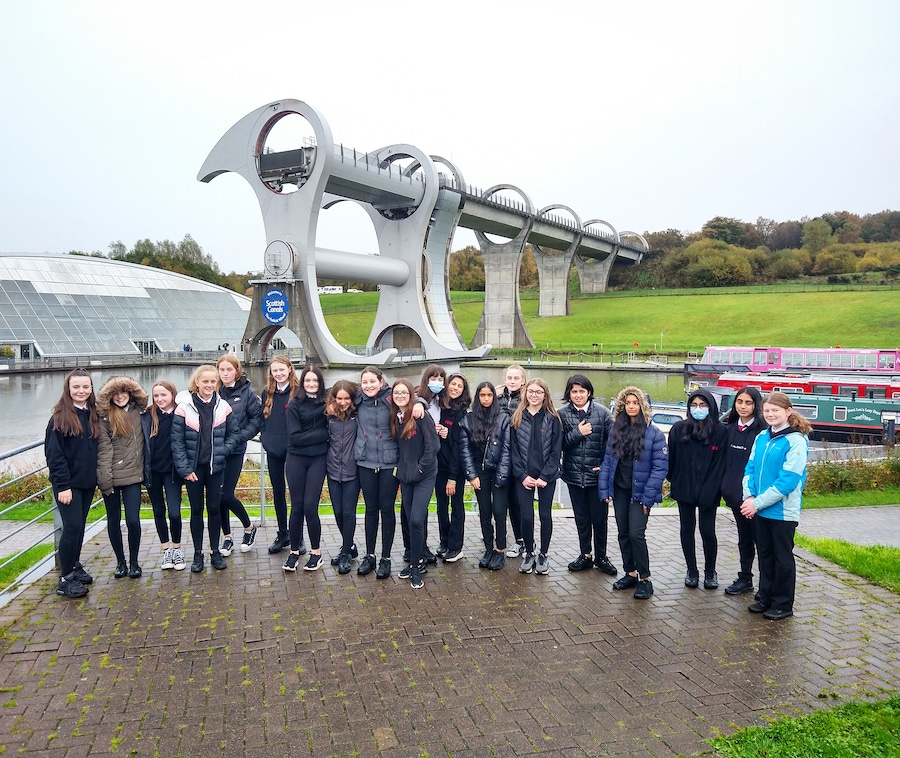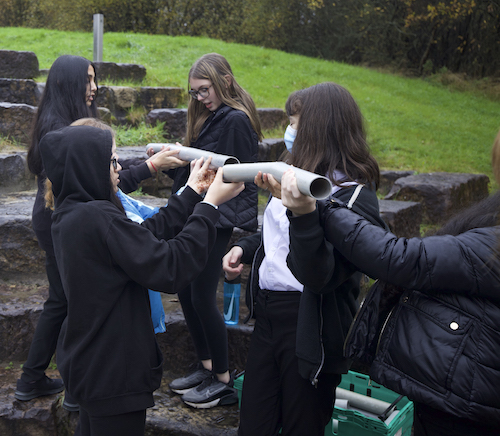 A recent event, organised by the 1851 Trust, supported by the Department for Transport, held at the iconic Falkirk Wheel, has seen more than 250 girls from schools across the region come together to be inspired into becoming the next generation of female scientists, engineers and mathematicians and to discover the range of STEM opportunities available to them when choosing a future career.
The event was supported by enthusiastic female employees from O&P UK and FPS as well as other women working in STEM-related roles in local businesses and Industry. It saw the girls take part in a day full of activities that included:
An Inspiration Zone - A range of activities that encouraged the students to develop their confidence at dealing with challenges they might face, including a 'Growth Mindset' Laugh-ology workshop
An Investigation Zone - The girls undertook a series of practical science and technology activities inspired by free teaching resources hosted on the Trust's e-learning platform, STEM CREW. Girls were building their own wind turbines and competing to generate the most energy.
Speed Networking - students had the opportunity to meet and gain insights from women working in STEM roles.
The girls even got to have a spin on the Falkirk Wheel, with a canal boat journey on the unique rotating boat lift – engineering in action!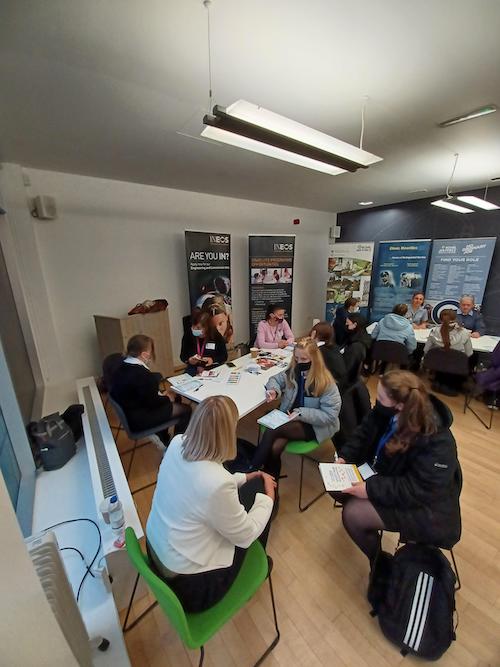 Karen Fleming, Learning and Development Manager at INEOS O&P UK, said A huge thank you to all our female volunteers who gave their time to talk to the girls about their roles and career journeys at Ineos. Everyone was hugely enthusiastic and successful at engaging the girls throughout the day, spurred on by recognising the importance of inspiring next generation of young women and encouraging more to choose STEM careers.
Karen Campbell, INEOS volunteer and Compliance, Analytical and Amenities Manager at the Grangemouth site, said, The event was well organised, informative and fun for all. There was good interaction with the Schools and all were very interested in what we did at INEOS and also keen to find out more about the Company. The local Primary Schools that attended did not realise the scale of our site and what we produce here. I even had a few questions from their teachers, who were also genuinely interested!
Another volunteer, FPS' Business Analyst, Olivia Steele commented: Getting the chance to chat to such an inquisitive, energetic and smart group of girls about all things career related was great! A lot of them were thinking about choosing their subjects for high school. Attending the 'speed networking' event allowed them to learn about all sorts of roles that studying a STEM subject can lead to - from technical/operational roles to business/commercial based roles, the skills you gain from STEM can open up many opportunities.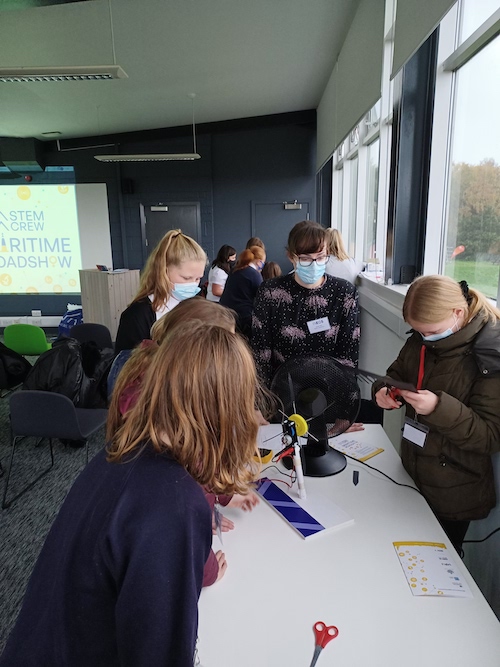 What did the participants think?
One of the teachers from West Calder High School, said, Our girls had a fabulous and inspiring day. Thank you for all of your efforts. Braes High School commented that their S1 pupils had a 'great day out' and a Larbert High School biology teacher said that their S1/2 girls had an excellent day at the Falkirk Wheel with the 1851 Trust, learning about STEM careers, carrying out workshops and laugh-ology!; and the 1851 Trust commented; Thank you for sending some really inspiring role models to our Roadshow, the girls loved hearing all about the career possibilities in STEM!
Of course, the event was all about inspiring young minds, and the pupils themselves had some clear views on the success of the event:
My favourite part was going around and getting inspiration from the STEM Ambassadors. I learned that there are different things you can do in life with STEM."– Pupil, P7
I loved meeting people from different work places as it made me realise what I want to do when I get older. – Jessica, S2
I really enjoyed all the stations that we did today. One thing I learned is that women have no reason to feel incapable of certain jobs. – S2 Pupil
If we are to meet global targets of reducing greenhouse gas emissions, then collectively it is incumbent upon all of us to encourage the net zero generation to embrace STEM subjects at school and beyond. We must all seek more opportunities such as events like these to engage and inspire the next generation to pick up the baton and lead us towards achieving our target of being net zero in 2045.