INEOS Electrochemical Solutions welcome new state-of-the-art manufacturing facilities in the UK
---
INEOS Electrochemical Solutions have welcomed a significant milestone in their long term growth partnership with leading sheet metal manufacturer, Alpha Manufacturing, who have taken ownership of their new factory, just 6 months after breaking ground in June 2021.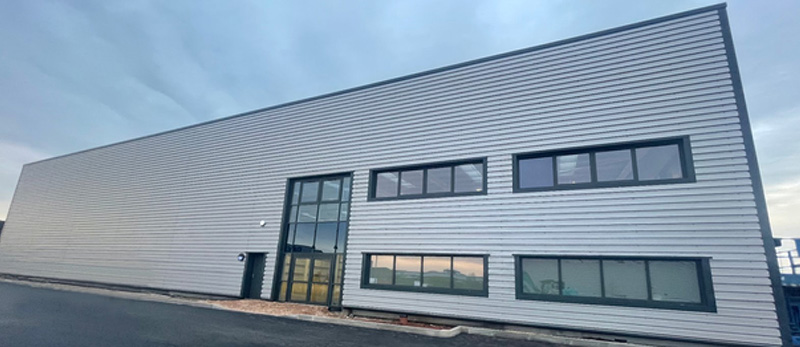 The dedicated new facility, to be fully operational in 2022, is designed and built to facilitate the manufacture of components for INEOS Electrochemical Solutions world-leading energy efficient product lines. Operating as Alpha Manufacturing Chemical Technologies, the brand new 35,000 sq. ft state-of-the-art production facility at Beacon Park, Stafford, UK, will see the significant ramping up of its precision engineering capability and capacity.
The new site will create up to 50 jobs, which includes roles for Apprentices and Higher Apprentices, and is part of Alpha Manufacturing's wider strategic plans which includes the creation of 100 new Staffordshire-based jobs over the next five years.
For Alpha, Group CEO Martin Smith said: "This is a significant milestone in the history of our business, sparking the start of a new era for our growing company forging a long term, strategic relationship with INEOS Electrochemical Solutions. Although this has been a project long in the planning, since the ground was broken on our new site it's been full steam ahead, and we are all so pleased to be able to start seeing the factory come to life.
About the development milestone, Terry Healy, Business Unit Manager, INEOS Electrochemical Solutions said: "It is fantastic to see our collaborative project progressing so rapidly and we are all eagerly looking forward to the next phase of our journey, which will see world-class production begin at Beacon Park. It's a superb location, matched by the expertise of the team at Alpha Manufacturing – the partnership has a bright future".
Share this Article: