BICHLOR delivers superior electrolyser efficiency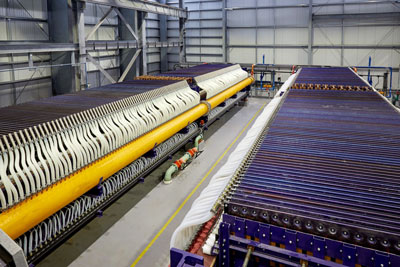 Our state-of-the-art bipolar membrane electrolyser technology is installed in over 35 countries around the world, delivering significant energy savings and long-lasting performance over a lifetime of chlor-alkali production.
BICHLOR represents a significant step forward in electrolyser design and construction, featuring a modular approach that streamlines maintenance and minimises plant downtime. Each discrete module – consisting of anode, membrane and cathode – can be removed independently, maintained in workshop-controlled conditions, and replaced without affecting the installation's operation.
If you have an electrolyser project enquiry for INEOS, we would love to hear from you. Please check out our project FAQ's here, or go directly to our Contact page.
Benefits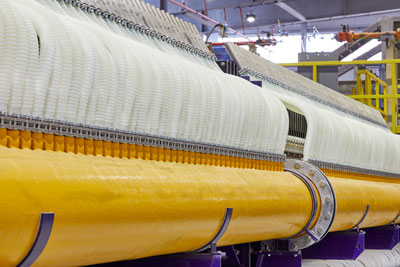 Very low power consumption of 1962* kWhr/te NaOH @ 6 kA/m2 delivers significant energy savings
Class leading output of 52,000 MTPA NaOH per electrolyser**
Robust, safe construction with superior strength and resistance to damage and distortion
Largest effective working area of 3.4m2 per module means fewer modules are required per tonne of NaOH
Support from our global network of expert, specialist teams
* Expected value @ 385mbarg, 90°C and 32wt% NaOH, subject to coating selection
**Based on 350 days operation and 7kA/m2

Features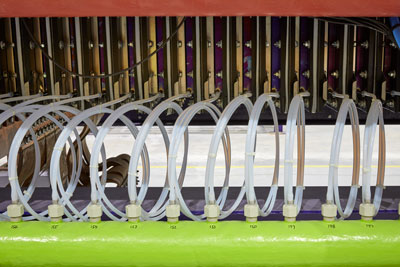 'Zero gap technology' delivers full use of the membrane area and extends the membrane's life
With the widest operational pressure range, all operator requirements can be met
Single or double-pack installations enable planning for future expansion
Modular design enables pre-installation pressure testing, simpler and safer maintenance, and offline preparation for rapid electrolyser turnaround
Fully wetted membrane design and external header helps protect against explosions and membrane damage
Open mesh cathode structure reduces localised heating and concentration high spots that can cause membrane damage
Advanced module sealing reduces the risk of leakage and corrosion
Proprietary, long-life electrode coatings contribute to reduced power consumption and enhanced electrolyser performance
Video
Technical Specification
BICHLOR electrolysers out-perform the closest alternative technology on a range of key technical dimensions.
| | BICHLOR | Closest alternative technology performance |
| --- | --- | --- |
| Active unit area, m2 | 3.4 | 2.7 - 3.27 |
| Pressure range, mbarg | 0 – 400 | 0 - 400 |
| Cathode coating life, years | 8 | 8 |
| Anode coating life, years | 8 – 12 | 8 – 10 |
| Max current density, kA/m2 | 7 | 7 |
| Expected life of units, years | 30+ | 20 |
| In-Pan recoating; | Yes | Yes |
| Access to electrode pool | Yes | Sometimes |
| Pan wall thickness, mm | 1 | 0.8 |