Published Date: 27th October 2022
However, aside from the large investments and project work that make the headlines, underpinning this roadmap are also the many incremental changes we are making that will add up to real carbon savings and will help deliver on our commitments. Here we pick out just one of the many being implemented. It's an example of how we are always looking to work in collaboration with our contracting partners to reduce the environmental impact of our day to day operations, whilst still efficiently manufacturing the raw materials that are used for so many products crucial to society.
Luke Bishop, a commercial graduate working in the Procurement team, takes up the story: "We've been working closely with our rental equipment partner, Sunbelt Rentals, challenging them to be innovative and seek out ways to help reduce our carbon emissions. Their solution has been to invest in building a fleet of electrified and hybrid mobile plant equipment such as generators, pumps, compressors, forklifts and tower lighting that will replace existing fossil fuel-powered mobile plant. In the last few months, we have installed solar and hybrid-powered tower lighting in various locations across the site. This has removed the need for generators fuelled by diesel and will now provide the same well lit working conditions for our night shift teams, operating with significantly reduced noise and carbon emissions (50% reduction for diesel/electric hybrid and 95% reduction for solar hybrid)."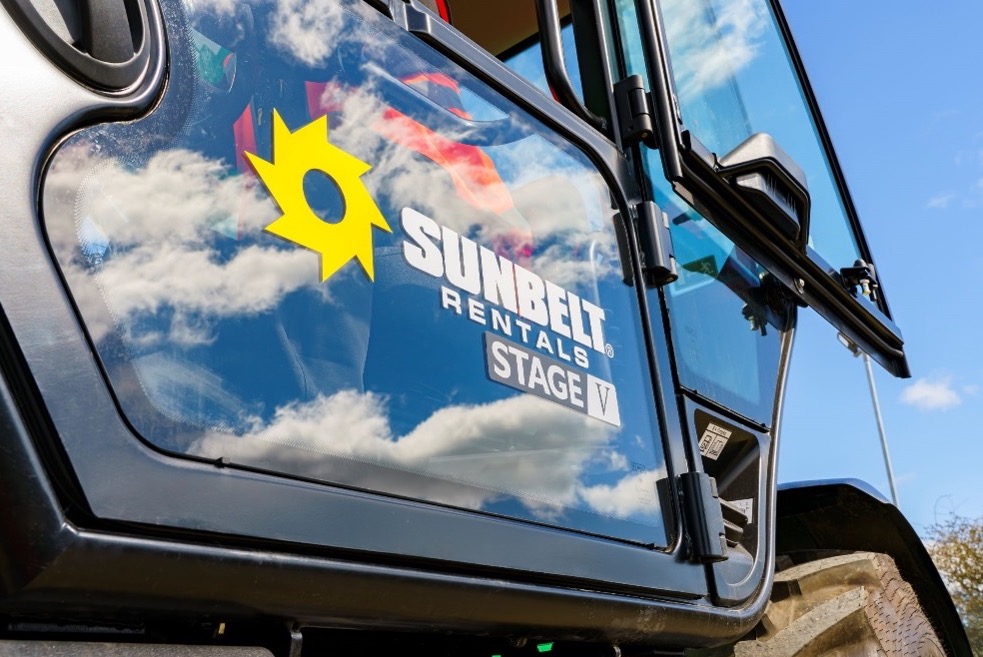 Where renewable energy or hybrid fuelled equipment is not yet available and diesel is the only option, Sunbelt Rentals has become the largest investor in 'Stage V' diesel power units - an industry leading standard for diesel combustion engines that is ahead of the regulatory standards (reducing emissions such as hydrocarbon + NOx by 33%, carbon monoxide by 99% and particulates by 98%). We are continuously working with Sunbelt to further increase the proportion of generators, compressors, tele-handlers and forklifts coming on site with Stage V engines.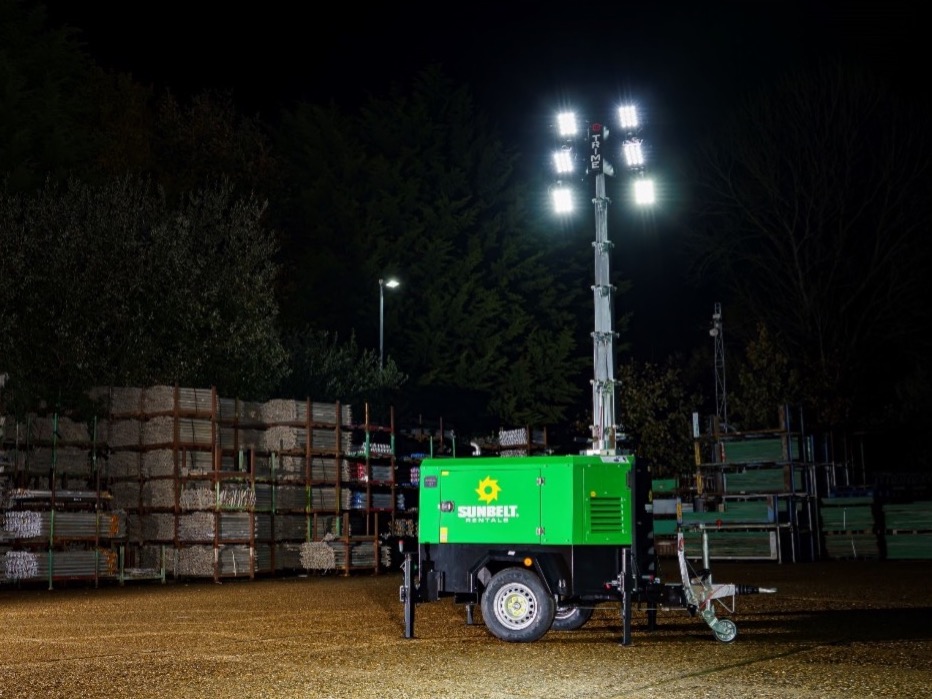 Another area identified where incremental carbon savings can be achieved is with welding operations. Sunbelt's diesel/electric hybrid welder units generate 60% fewer emissions and consume 50% less fuel than alternative/ traditional models and are now being used across the site. Anecdotally, the welders also comment that these new units are much quieter than the previous models when they are in use.
Concluding, Luke says, "These are just one example where Procurement is playing its part in working with our contracting partners to collectively identify and then make small changes that will add up to big savings in the site's emissions."
Stuart Forrest, Operations Director at Sunbelt, said, "We are delighted to be able to support INEOS to deliver a real positive change to their operations in Grangemouth, as part of their journey to a net zero future. There are a lot of shared values between the businesses, and this partnership also dovetails with our on-going strategic capital investment in clean energy solutions. Allowing Sunbelt Rentals the scalability to be able to generate real-time cost-savings for our customers while lowering noise and carbon emissions. As a business we're committed to making a real difference to our customers, our planet and the communities where we serve. It's great to see that together we can help to make a real impact on the environment"